Mikaela Mathews
| ChristianHeadlines.com Contributor
| Tuesday, January 28, 2020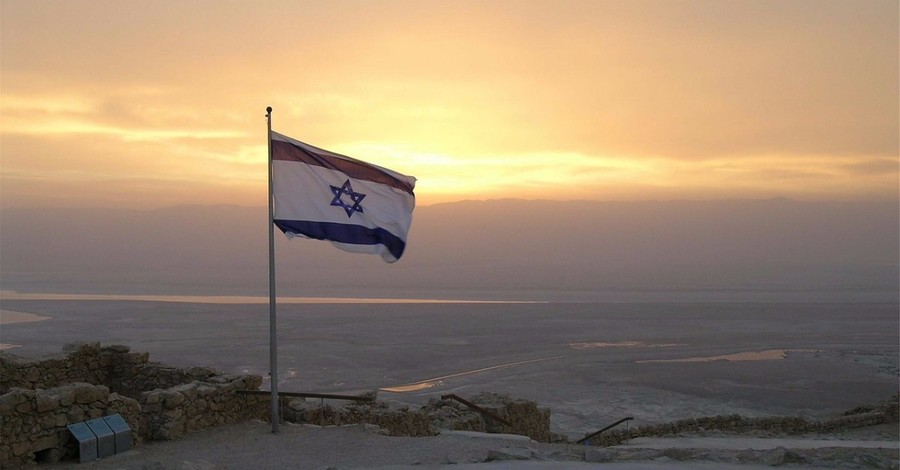 ---
Despite the death of ISIS leader Abu Bakr al-Baghdadi in October of last year, the terrorist group has found a new mission: attack and slaughter Jews. In a recording released on Monday, the new ISIS leader Sheikh Abu Ibrahim Al-Hashemi Al-Quarashi exhorted Muslim extremists, according to CBN News.
"Oh soldiers of the caliphate everywhere, especially in beloved Sinai and blessed Syria, go for the Israeli settlements and marketplaces," he said. "Turn them into lands for testing your weapons and chemical rockets and other types [of weapons]. To the Muslims in Palestine and all countries: Be a spearhead in the war against the Jews and in thwarting their plans and their 'Deal of the Century.'"
This week, President Trump will release a peace plan to resolve conflict between Israel and Palestine that includes Israeli Prime Minister Benjamin Netanyahu and rival Blue and White leader Benny Gantz. Palestine, however, was not included in the negotiations of the plan and has already rejected it, according to the Associated Press.
The focus on Jerusalem is not very new. In 2016, three terrorists killed four and wounded seven in open fire in the Sarona Market in Tel Aviv, according to the Jerusalem Post. And in a recent report released by Germany, officials warned the country of a rise in antisemitic attacks, specifically at the hands of Islam extremists.
But the threats didn't stop with the Jewish community. Abu Ibrahim also warned American Christians.
"Oh tyrants of America and worshippers of the Cross: Search for something else in which to rejoice other than your claims of finishing off the Islamic State," he said. "If you include in your calculations that you managed to win a battle, and that the mujahideen (jihadis) withdrew from it, know that the entire matter is in the hands of Allah…Allah is merely testing his worshippers, to differentiate those who are sincere in their jihad from the insincere ones."
The warnings come only days after the World Holocaust Forum in which leaders from around the world gathered in Israel to remember the 75th anniversary of the liberation of Auschwitz.
Related:
Attending the World Holocaust Forum in Israel Was Deeply Spiritual for Vice President Mike Pence
Auschwitz at 75: From Sorrow to Song

International Holocaust Remembrance Day: Three Reasons People Hate the Jews and an Incredible Example of Courage
The Problem with (Mis)remembering the Holocaust: The Banality of Evil
Photo courtesy: Pixabay
---
Mikaela Mathews is a freelance writer and editor based in Dallas, TX. She was the editor of a local magazine and a contributing writer for the Galveston Daily News and Spirit Magazine.