Mikaela Mathews
| ChristianHeadlines.com Contributor
| Friday, November 13, 2020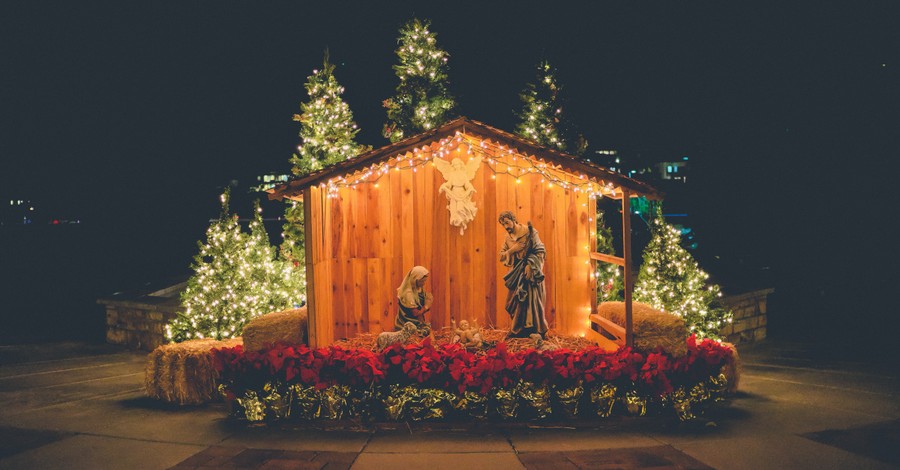 Nonprofit religious liberty law firm First Liberty Institute filed a friend-of-the-court brief earlier this week after a federal district judge ruled a nativity display in Jackson County, Indiana, was unconstitutional, according to CBN News.
"Just last year, the Supreme Court explained that public religious displays that are part of the nation's history and tradition are presumptively constitutional," said Lea Patterson, counsel at First Liberty Institute. "Whether war memorials, holiday decorations, flags, or government seals, passive public displays with religious content are commonplace, appropriately recognizing the role faith plays in the lives of many citizens. We are hopeful that the Seventh Circuit will follow the Supreme Court's precedent in American Legion and restore Jackson County's traditional nativity display."
The scene has been on display in Jackson County since 2003 when the Brownstown Ministerial Association purchased it and sought approval for placement on the courthouse lawn. A Santa Claus, sleigh, and reindeer are also incorporated in the nativity.
A local resident complained to the Freedom From Religion Foundation in 2018. The nonprofit sent a letter to Brownstown condemning the nativity. Atheist Rebecca Woodring filed a suit later in order to remove it.
Federal district Judge Tanya Walton Pratt of the US District Court for the Southern District of Indiana ruled the nativity was unconstitutional earlier this year because it violated the Establishment Clause under the "Lemon Test." The "Lemon Test" is a series of three questions courts use to determine the separation between church and state.
First Liberty argues, however, that previous cases prove the nativity does not overstep the Establishment Clause, including the Supreme Court's 2019 decision in The American Legion v. American Humanist Association.
Lawsuits against nativity scenes are not uncommon. Last year, an atheist group pressured a town in Iowa to remove the nativity despite protests from residents. Meanwhile, one church used the scene last year to make a statement. Southern California's Claremont United Methodist Church locked Joseph, Mary, and Jesus into cages to show their opposition to a Trump Administration policy of separating children from their families at the border.
Photo courtesy: Neonbrand/Unsplash
---
Mikaela Mathews is a freelance writer and editor based in Dallas, TX. She was the editor of a local magazine and a contributing writer for the Galveston Daily News and Spirit Magazine.
---
---