Mikaela Mathews
| ChristianHeadlines.com Contributor
| Wednesday, September 16, 2020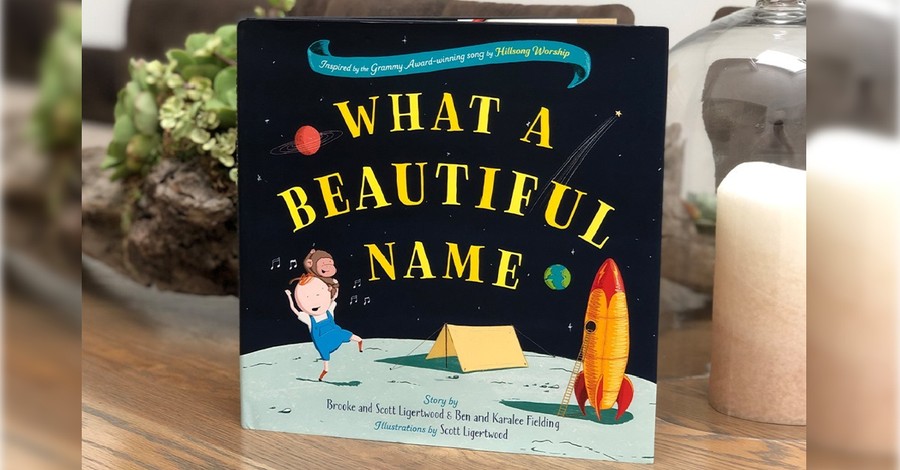 ---
Hillsong Worship recently announced a new children's book called "What a Beautiful Name," inspired by their award-winning song of the same name.
Written by Hillsong's Brooke and Scott Ligertwood, as well as Ben and Karalee Fielding, the 40-page book features a little boy named Oliver who goes on an adventure with his monkey pal Leo to discover the name in a song his mother sings. According to The Christian Post, Oliver was inspired by the Fieldings' son and his stuffed animal.
"Every single week we receive emails, social media postings and YouTube videos of children the world over singing this song," the authors told The Christian Post. "Some know the words perfectly, others make up their own. Regardless, their little hearts are being opened to the gospel message, and we want to help make this message even more accessible."
The book opens with the line, "On a regular Monday, in Oliver's room, in through the door came a familiar tune…"
Oliver sails the high seas and travels through a jungle to discover the name. It's in a moment of rest that he remembers the name: "Creator and Savior, who made everything, Beautiful, Wonderful, Powerful King…JESUS."
The authors hope the book engages little readers to explore the wonder and beauty of God.
"Worship is wonder," they said. "Teaching children about worship is to teach them about the wonder of who God is. That there will never be enough words, [and] their imaginations will never be able to fully comprehend the goodness and fullness and faithfulness of God."
The song, "What a Beautiful Name," broke records for Hillsong Music when it was released in 2017. It won two Dove Awards for Song of the Year and Worship Song of the Year, as well as a 2018 Grammy for Best Contemporary Christian Music Performance/Song. A YouTube video featuring the song has over 375 million views.
The book was released on Tuesday, September 15 and available wherever books are sold.
Photo courtesy: Hillsong Worship Instagram
---
Mikaela Mathews is a freelance writer and editor based in Dallas, TX. She was the editor of a local magazine and a contributing writer for the Galveston Daily News and Spirit Magazine.