Mikaela Mathews
| ChristianHeadlines.com Contributor
| Tuesday, February 25, 2020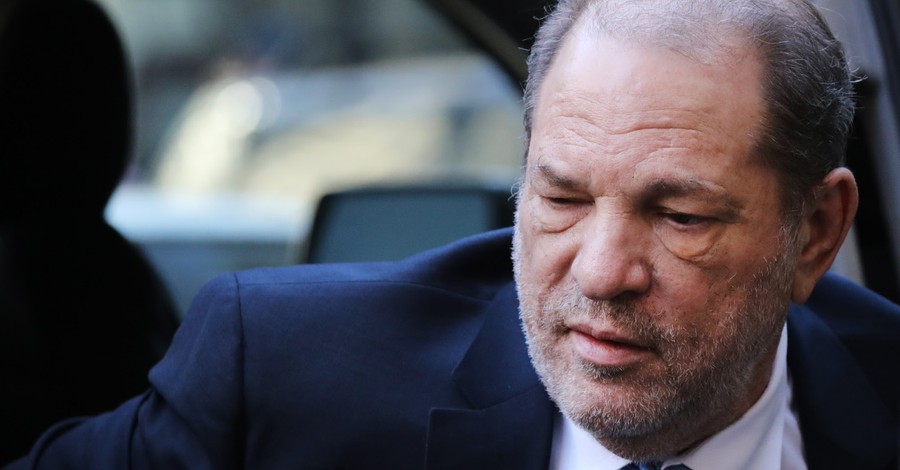 ---
On Monday, Hollywood producer Harvey Weinstein was convicted of two felony sex crimes and acquitted of predatory sexual assault.
"Weinstein is a vicious serial sexual predator who used his power to threaten, rape, assault, trick, humiliate and silence his victims," said Manhattan D.A. Cyrus Vance, according to the New York Times. After reading off the six women who testified against Weinstein, as well as the two women prosecutors, Vance said, "Eight women who have changed the course of history in the fight against sexual violence. These are eight women who pulled our justice system into the 21st century by declaring that rape is rape and sexual assault is sexual assault, no matter what."
Weinstein's legal troubles began in 2017 when The New York Times investigated sexual allegations against the producer. Actress Ashley Judd was one of the first to go on record against Weinstein, sparking the #MeToo movement.
After his conviction, Weinstein seemed unmoved but eventually started to repeat to his lawyers that he was innocent. Later, he was taken to the hospital at Rikers Island, one of the city's jails, for chest pains and high blood pressure.
"These next few weeks likely will be the toughest in Harvey Weinstein's life," said San Diego criminal defense attorney David P. Shapiro, who was not involved in the case, to Fox News. "Whether in the infirmary or protective custody, a man who once ran Hollywood is now uncertain if he will ever be free again."
Weinstein faces five to 29 years in prison. But after his sentencing in New York, he will be transported to California where he faces another rape charge. The Los Angeles County District Attorney's Office has accused him of raping one woman and sexually assaulting another within two days in 2013.
Nonetheless, the Hollywood mogul's attorney, Donna Rotunno, has promised to appeal the conviction.
"It's absolutely horrible for me to watch my client taken into custody," she said. "Harvey is very strong. He took it like a man. He knows this is not over."
Rotunno's defense relied heavily on the accusers' continued consensual sex with Weinstein after the attacks.
"You can't just have it both ways and say, 'I should be able to do whatever I want without consequences,'" she said. "Having voluntary sex with someone even if it is begrudging act is not a crime after the fact."
She later said that she had never been sexually assaulted "because I would never put myself in that position."
Many of Weinstein's accusers praised the jury's decision on Twitter.
"For the women who testified in this case, and walked through traumatic hell, you did a public service to girls and women everywhere, thank you," Ashley Judd tweeted.
For the women who testified in this case, and walked through traumatic hell, you did a public service to girls and women everywhere, thank you.#ConvictWeinstein #Guilty

— ashley judd (@AshleyJudd) February 24, 2020
"Most of us will never see the inside of the courtroom, but these women go to take the stand, look him in the eye and say, 'You did this to me,'" said Tarana Burke, who started the #MeToo movement. "He will forever be guilty. That's a thing we have."
Photo courtesy: ©Getty Images/Spencer Platt/Staff
---
Mikaela Mathews is a freelance writer and editor based in Dallas, TX. She was the editor of a local magazine and a contributing writer for the Galveston Daily News and Spirit Magazine.