Mikaela Mathews
| ChristianHeadlines.com Contributor
| Tuesday, October 13, 2020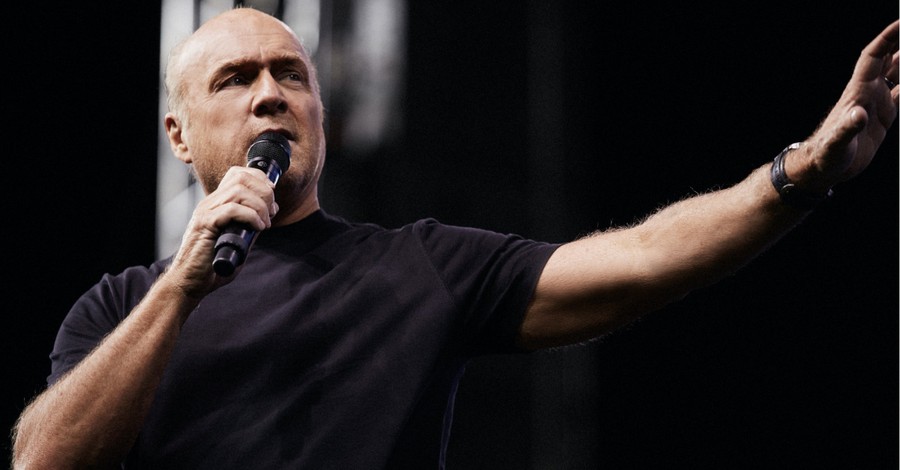 After testing positive for COVID-19, author and pastor Greg Laurie will return to the pulpit on Sunday according to The Christian Post.
The Harvest Christian Fellowship Senior Pastor experienced symptoms after attending an event for Supreme Court Justice nominee Amy Coney Barrett, but later told his congregation that the symptoms "were never that bad."
"As you know I've been dealing with COVID-19 and so many of you have taken the time to pray for me and let me know that you're praying for me so I'm happy to report that I'm doing great and feel great," he said after completing 10 days of quarantine.
"The fact of the matter is, my symptoms were never that bad. Thank God for that. I know it isn't that way for everyone and I attribute that to so many people praying. Let's remember to continue to pray for all of those infected with the coronavirus that they have a quick and complete recovery."
Laurie told CBN News that he received a positive test after experiencing fatigue, aches, pains, fever, and trouble with his sense of taste.
He was one of many political and religious leaders to contract the virus after Barrett's nomination ceremony, including President Donald Trump and First Lady Melania Trump. The President was admitted into Walter Reed Medical Center the day after his diagnosis, but was released only three days later. COVID-19 has killed an estimated 200,000 Americans.
"I just wish that at a time like this we could not politicize this and show compassion to people that are struggling with this," Laurie said. "It's real."
Over the weekend, former director of the U.S. Centers for Disease Control and Prevention told CNN that he believes another 20,000 deaths caused by COVID-19 will occur in October.
"Anytime we ignore, minimize or underestimate this virus, we do so at our peril and the peril of people whose lives depend on us," Dr. Tom Frieden said during "Coronavirus: Facts and Fears" town hall. He also argued that the death toll was likely 250,000 in the US because it was difficult to determine cause of death for many Americans with other underlying health issues.
Several institutions are developing a vaccine to stop the virus, including Johnson & Johnson which announced on Monday that clinical trials have been paused after a participant contracted an "unexplained illness." Researchers expected several pauses in the trial and said that this is not uncommon.
Related:
Greg Laurie Contracts COVID-19, Urges People to Stop Politicizing Issue: 'It's Real'
Photo courtesy: ©Harvest
---
Mikaela Mathews is a freelance writer and editor based in Dallas, TX. She was the editor of a local magazine and a contributing writer for the Galveston Daily News and Spirit Magazine.
---
---