Mikaela Mathews
| ChristianHeadlines.com Contributor
| Tuesday, January 28, 2020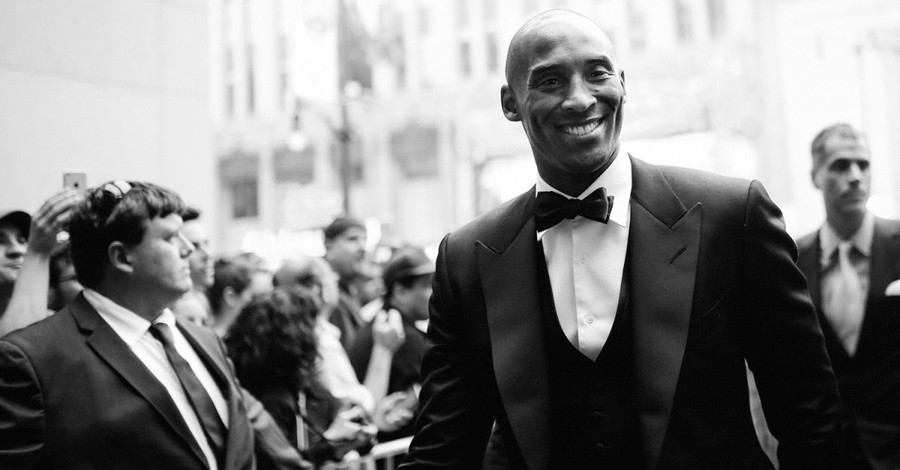 In one of the most trying seasons of his life, Kobe Bryant learned one valuable lesson: "God is great."
After news broke Sunday night that Bryant, along with his 13-year-old daughter Giana and seven others, was killed in a tragic helicopter accident over the weekend, social media lit up with posts remembering the inspiring basketball star for both his athletic prowess and his character.
According to Faithwire, one post by megachurch pastor Mike Todd highlighted a clip from a 2006 interview with Stephen A. Smith who asked the legend about one of the most difficult times of his life. Three years prior, in 2003, the then 24-year-old was brought up on sexual assault charges. Several women filed a felony assault charge against Bryant, causing severe damage to his reputation and marriage.
On the show "Quite Frankly," Smith asked: "But what did you learn from that whole experience? Just having to go through what you went through?"
"God is great," Bryant exclaimed.
"Is it that simple?" the interviewer queried.
"God is great," Bryant repeated. "It doesn't get much simpler than that."
Smith followed up asking Bryant if he truly knew that before being accused of rape. "Did you know that? I mean everyone knows that but the way you know it now, did you know it before that incident took place?" Smith asked.
"You can know it all you want, but until you have to pick up that cross that you can't carry and He picks it up for you and carries you and the cross, then you know," Bryant asserted as applause broke out in the audience.
Smith was visibly emotional talking about Bryant in a recent interview after his death.
"It's just devastating," Smith said. "This is a guy I've known for his entire career … He laughed a lot more than people realized. He was a great basketball player, he was a great father. He loved his wife Vanessa obviously, tremendously. And he was a great friend."
Political leaders, athletes, actors, musicians, and even evangelists mourned the star's death. Ravi Zacharias, an apologist, posted a tribute to the hero while in the Philippines, where basketball is highly celebrated, as reported by Faithwire. He was speaking at the Philippines Prayer Breakfast to commemorate National Bible Day in the country.
"Here in the Philippines, we are just waking up to sad and shocking news of the death of one of basketball's greatest players, Kobe Bryant," he said. "Along with his daughter, Gianna, and others on board, he went down to an early grave just as this new year has dawned. Our hearts ache to think of them, especially in their final moments …
"Grief limits words but not reality. May God give us all the knowledge to so number our days that we might incline our hearts to His will. May the Everlasting Word bring comfort to them. God, hear our prayers."
According to Fox News, Bryant was a devout Catholic.
Photo courtesy: ©Getty Images/Mike Windle/Staff
---
Mikaela Mathews is a freelance writer and editor based in Dallas, TX. She was the editor of a local magazine and a contributing writer for the Galveston Daily News and Spirit Magazine.
---
---