Mikaela Mathews
| ChristianHeadlines.com Contributor
| Thursday, October 17, 2019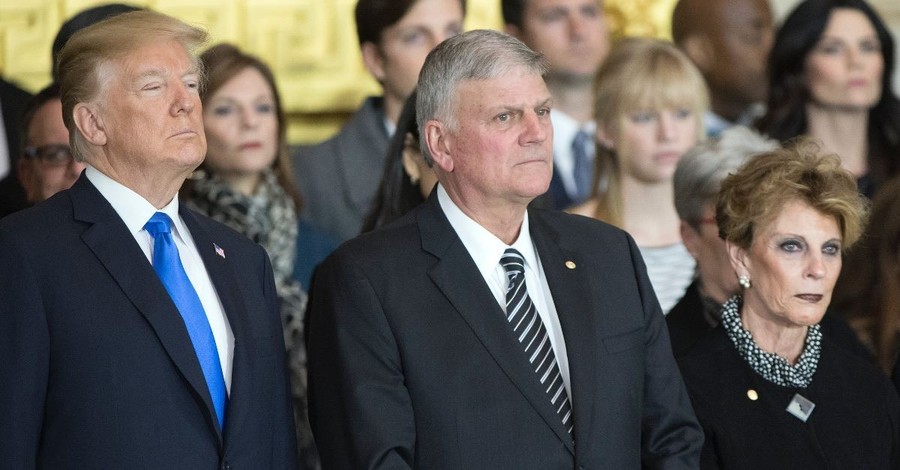 Franklin Graham, who disagrees with the President's decision to withdraw troops from Turkey, told CBN News this week that he won't "second guess" the President.
"There are a lot of other factors that are involved in his decisions," Graham said. "There's tens of thousands of Americans that live in Turkey, we have bases in Turkey, they're part of NATO, we have agreements with Turkey. So I understand, we have those types of relationships. The President has said he wants a cease-fire. I think he's been very direct on that and I think he will do what he can."
Graham said he spoke with the Vice President about the recent withdrawal of troops. Like many other leaders across the political spectrum, Graham voiced his concern about the decision, saying religious minorities—particularly Christians—are at serious risk without the presence of American troops.
Reports from Turkey and Syria have shown thousands of civilians evacuating their homes. Several more have also been killed.
"Hopefully the President can persuade the Turkish military to stop and have possibly a cease-fire because there are so many civilians caught in this," Graham continued. "The Turks are talking about putting in a safe zone and I really doubt those are their intentions. I think they want to take the entire border of Syria so there will be hundreds of thousands of more people (as refugees) if that's the case.
"I think the Vice President and President want our prayers and I would encourage people to pray for the Vice President, the President. These are very hard decisions to make," he said.
Graham's organization, Samaritan's Purse, will deploy relief items to the area.
"Turkey's deadly invasion into Syria is costing lives, causing a humanitarian crisis, and further destabilizing the region. Reports from on the ground say that well over 200,000 people—mostly Kurds and Christians—have fled for their lives," he said in a Facebook post.
Pence met with Turkey's president, Recep Tayyip Erdogan, on Thursday to discuss a deal to end the violence. According to the Los Angeles Times, the Vice President reinforced Trump's intentions to enforce severe economic sanctions should Erdogan continue the attack on Syria. 
Photo courtesy: Getty Images/Pool
---
---