Mikaela Mathews
| ChristianHeadlines.com Contributor
| Updated: Oct 10, 2019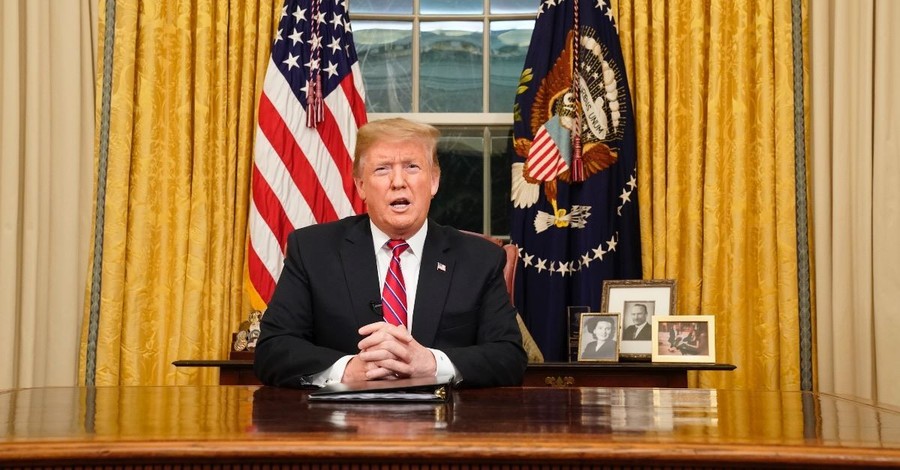 A new poll by Fox News shows that 51 percent of registered voters want Trump not only impeached but removed from office. Forty percent oppose impeachment.
The numbers are an increase from four months ago when only 42 percent wished for removal from office and 45 percent didn't. According to CNN, this poll is the fourth in two days revealing American's desire to see Trump impeached.
Democrats increased the most in their support for the impeachment inquiry by 11 points; Republicans, by 5; independents, by 3. Traditionally strong supporters of the President are shifting their approval with a 5-point increase for impeachment amongst evangelical Christians, 8 points for white men without a college degree, and 10 for rural white people.
Those who oppose impeachment believe the inquiry is politically motivated or that Trump did nothing wrong. Only 15 percent don't believe the allegations.
A majority of voters—51 percent—also claim that the Trump administration is more corrupt than previous presidents and his approval rating dropped from 45 percent in September to 43 percent.
In regard to Trump's call with the Ukrainian president which has sparked the impeachment inquiry, 66 percent believed his actions were inappropriate. But the consequences for his actions were mixed. Forty-three percent of people believe it is impeachable while 27 percent voted that it was inappropriate but not impeachable. 
A majority of voters also do not adhere to the belief that people are out to get Trump but that he is "getting what he deserves." And fifty-five percent overall with 18 percent of Republicans voted that Trump "is doing what's best for Trump." Thirty-nine percent believe he is putting the country first.
Nonetheless, Trump still remains the most favorable Washington leader compared to Nancy Pelosi, Rudy Giuliani, Adam Schiff, and Mitch McConnell. McConnell ranked the lowest in the poll with only 26 percent finding him favorable.
Trump bit back against the polling, commenting on Twitter: "From the day I announced I was running for President, I have NEVER had a good @FoxNews Poll. Whoever their Pollster is, they suck …"
From the day I announced I was running for President, I have NEVER had a good @FoxNews Poll. Whoever their Pollster is, they suck. But @FoxNews is also much different than it used to be in the good old days. With people like Andrew Napolitano, who wanted to be a Supreme....

— Donald J. Trump (@realDonaldTrump) October 10, 2019
The impeachment inquiry is still in motion, despite the White House's effort to stall the proceedings with a letter stating the administration would not cooperate.
Photo courtesy: Getty Images/Pool
---
---