Mikaela Mathews
| ChristianHeadlines.com Contributor
| Monday, September 9, 2019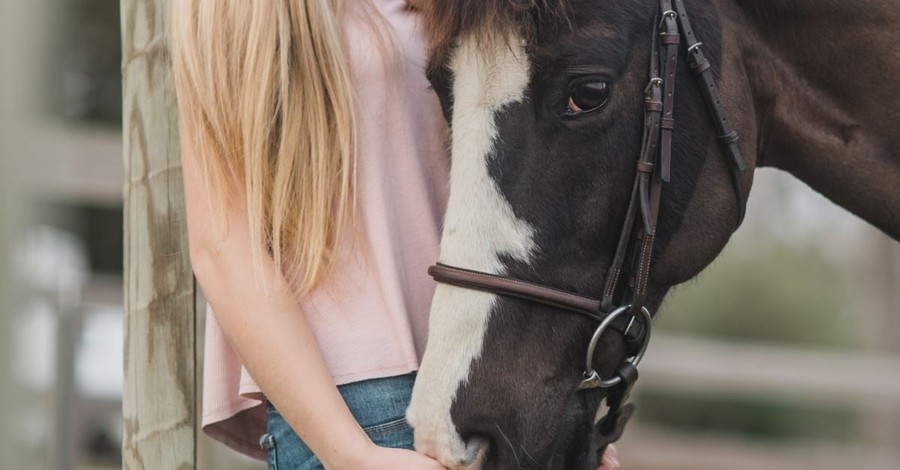 Former MLB all-star Paul Byrd with his wife Kym, have started a ministry to help people overcome trauma with the calming power of horses.
"[T]he Lord just kept pressing on my heart that there was something that I was being called to do but I didn't know what," Kym Byrd told the Christian Post.
After purchasing a farm, the couple was approached by a friend who is licensed through Equine Assisted Psychotherapy and trained by Natural Lifemanship to use their newly-acquired land to board two horses for therapy sessions.
Paul, who recently won an Emmy for his work for Fox Sports South broadcasts of Atlanta Braves games, and his wife agreed.
"The horses were such a different road to not only get in touch with nature and beauty but also they're just so calming," Kym said. "We would just see people come and go. I was just blessed to know that people who were in trauma who couldn't be in four walls to talk about their pain could be with a horse out in nature and just connect with God and deal with their pain."
The Byrd's, after seeing the power of equine therapy, launched Byrdhouse Ministries out of their farm in Milton, Georgia. Employing three therapists, the ministry "provide[s] space for people to reset, restore and recover with God, themselves and others both inside and out."
Clients can enjoy therapy in a non-traditional environment by connecting with a horse in the great outdoors. "That's part of the therapeutic process," Kym said. "Clients come, they get to know the horses' stories and meet them and then they choose which horse they feel connected to, to work with. People pick or don't pick for so many personal reasons. And it usually has to do with why they're in therapy in the first place."
Paul said that one 12-year-old client influenced him to see the power of therapy. 
She struggled with self-harm, refusing to go to school and to spend time with her family. She also was not willing to meet with counselors until asked if she would be willing to see a horse.
"After one session, she stopped cutting herself. After two sessions, she would go back to school. After three sessions, she would hang around family again. She would go anywhere, and she started smiling again," Paul said. "She told her parents that she was going to be OK. On spring break, her parents told her they would take her anywhere. But, she only wanted to go spend time with her horse."
Equine therapy has helped patients who fear feeling trapped. Many of the clients who have walked through the doors of Byrdhouse Ministries have faced drug addiction and PTSD. Connection with a horse is comforting to those in pain.
"When that horse knows that something is going on in your life, I have had a horse literally put their head in my chest. There is something about that acknowledgment that the horse knows you are in pain. I have also had a horse push me to tell me that it is time to stop whining," Kym said.
"The connection to something that is 2,000 pounds coming to you and resting their head on you, has really given people such a sense of God," she continued. "I have had great conversations with people and been able to lead people to really see God using horses. Obviously, we don't worship the horse. The horse is a creation, but it represents something."
The couple hopes to expand the ministry to include Christian coaching and spiritual retreats in the future.
"There is nothing like something that has the power to run you over, putting their head down and yielding to you because they want a kiss on the forehead," Kym said. "That is where we come in and translate that for people: this is how God is with you. He is big enough to run you over, but He chooses to put His head down to your level to connect with you."
Photo courtesy: Daniel Cano/Unsplash
---
---