Mikaela Mathews
| ChristianHeadlines.com Contributor
| Wednesday, December 30, 2020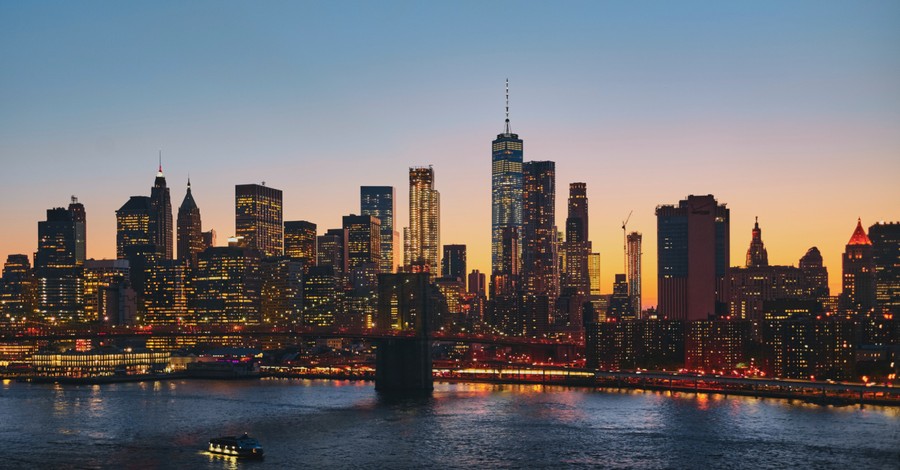 ---
Earlier this week, the federal Appeals Court for the 2nd Circuit ruled that New York's COVID-19 restrictions on religious groups were unconstitutional, The Christian Post reported.
The 3-0 unanimous decision held that the Roman Catholic Diocese of Brooklyn, two synagogues, and Agudath Israel, an Orthodox Jewish group, should have been permitted to meet despite Governor Andrew Cuomo's attendance caps issued in early October.
Religious liberty law firm Becket chided the governor for his restrictions and said, "Gov. Cuomo should read the writing on the wall and let New York join the 33 states that do not cap or put percentage limits on in-person worship."
Cuomo's policy restricted attendance to the lesser of either 10 people or 25 percent capacity in "red zones" where COVID-19 breakouts were high during October. The Second Circuit enjoined the case, meaning that the state could not enforce its caps while the case was pending.
The court's opinion stated that "no public interest is served by maintaining an unconstitutional policy when constitutional alternatives are available to achieve the same goal." Circuit Judge Michael Park also said the plaintiffs suffered irreparable harm caused by the restrictions, according to Reuters.
The Supreme Court agreed in an earlier ruling made shortly before Thanksgiving in a 5-4 decision that state governors who restrict attendance to religious institutions violated American's freedom of religion.
"Even in a pandemic, the Constitution cannot be put away and forgotten," according to the high court.
An attorney for Agudath Israel said the decision "will be felt way beyond the COVID context. It is a clear statement … that government can't disfavor religious conduct merely because it sees no value in religious practice."
Cuomo said that the ruling has no immediate effect since the restrictions have since been lifted as COVID-19 cases have decreased in the state.
The Roman Catholic Diocese said they were "gratified" by the decision and will open mass up "under strict protocols" to prevent the spread of COVID-19.
Photo courtesy: Luca Bravo/Unsplash
---
Mikaela Mathews is a freelance writer and editor based in Dallas, TX. She was the editor of a local magazine and a contributing writer for the Galveston Daily News and Spirit Magazine.