Mikaela Mathews
| ChristianHeadlines.com Contributor
| Monday, September 23, 2019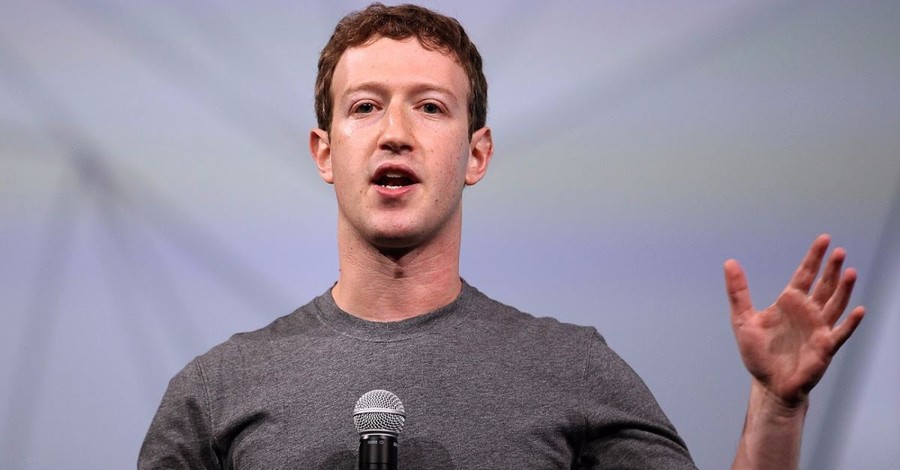 Facebook CEO Mark Zuckerberg has admitted 'clear bias' in blocking pro-life group Live Action's videos, saying it was wrong to censor.
CBN News reported that late last week, in a meeting with the social media giant's executive and Sen. Josh Hawley (R-MO), Lila Rose, founder and CEO of pro-life group Live Action, confronted Zuckerberg over the mistake.
"…In a meeting today with Missouri Republican Josh Hawley, Mark Zuckerberg said Facebook was wrong to censor me & Live Action, that there was clear bias, and that the 'fact-checkers' were activists," she said in a tweet.
Despite the admission of guilt, Facebook did not apologize for the mistake, nor for telling thousands of Live Action's followers that the nonprofit was "false news."
Zuckerberg did express his concern about the mistake, however, according to Conservative Review.
The censorship involved two pro-life videos that underwent a "fact-check" after claiming that abortion is not medically necessary. The independent fact-checking board included Robyn Shickler and Daniel Grossman, both who support abortion. Schickler said in her evaluation that "all reasons for deciding to seek abortion care are valid; no one reason is better than another."
Lila Rose has pushed for Facebook to publicly apologize for the mistake, as well as remove the Fact Check and notify the group's followers of the wrongdoing.
Zuckerberg visited Washington last week to calm fears and address concerns over the social networking site's lack of regulations. He met with several lawmakers and even President Trump during his visit, according to CNBC.
"Facebook has a pattern now of censoring pro-life voices and pro-life organizations, and that's what they did with Live Action," Hawley said. "They censored Live Action's pro-life content and the worst part about it was the supposedly neutral board that makes these decisions for Facebook include two pro-abortion activists. So I called Facebook out on it. I said, 'This is outrageous and you have a pattern now of doing this.'"
This admission of guilt comes in the wake of several other social media companies blocking or censoring other pro-life movements, including the pro-life movie Unplanned.
Related: 
Unplanned Blocked from Distribution in Canada
Unplanned Director Accuses Google and Twitter of Censorship
Twitter Suspends Unplanned Movie Account, Refuses to Let Twitter Users Follow the Account
Photo courtesy: Getty Images/Justin Sullivan/Staff
---
---