Mikaela Mathews
| ChristianHeadlines.com Contributor
| Wednesday, May 8, 2019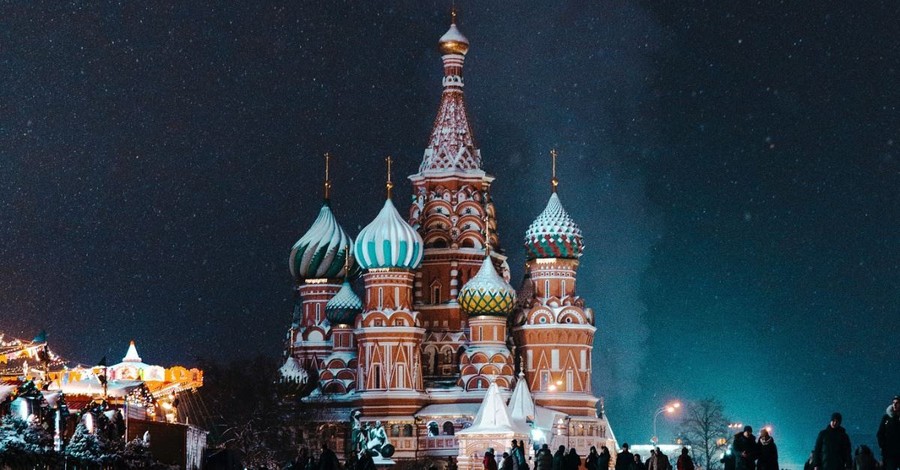 Religious persecution has grown in Russia since the country's ban on Jehovah's Witnesses in 2017 with Russian Evangelicals feeling the pressure. Last year, over 100 Russian individuals and 50 organizations were prosecuted for any type of religious activity. 
"Believers don't understand what they can and can't do," lawyer Mikhail Frolov told Forum 18, a news service covering religious freedom in Russia and surrounding countries. "Because of heavy fines, they don't want to take the risk and therefore significantly reduce their activity, especially in public." 
According to Christianity Today, Russian officials have interrupted worship services, charged pastors for hanging signs with church meeting times, and punished Baptists at a bus stop for discussing their faith. 
In 2016, Putin signed the Yarovaya laws, intended to prevent terrorism that also set tight restrictions on religious freedoms. Any person or organization accused of "missionary activity" can be prosecuted. Though the law strictly forbids "missionary activity", officials are prosecuting any religious activity, including prayer meetings and church services. 
"There are potentially very wide-sweeping ramifications to this law," Joel Griffith of the Slavic Gospel Association said in a Mission Network News report when the law was first introduced. "It just depends on, again, how it is going to be enforced, and that is a very huge question mark." 
Believers are beginning to answer that question.
Government permits are required for all religious organizations in order to invite others to their church or discuss their faith. Fines for those punished can range from 5,000 rubles (approximately $75) to 50,000 rubles ($750). Since the law has enacted, more than half of all Russian regions experienced at least one prosecution. In 2019 so far, two Baptist pastors were punished for passing out literature at a bus stop and a Buddhist for hosting a meditation meeting.
Some churches are also required to submit sermons and reports of attendance. Yevgeny Kokora, an elder in a church along the coast of the Black Sea, told Radio Free Europe that they receive weekly calls requesting these documents. 
Jehovah's Witnesses are also suffering. A Russian court recently sentenced Dennis Christensen, a Danish Jehovah's Witness for six years in prison for exercising his faith. In 2017, the Russian Supreme Court deemed Jehovah's Witnesses as an "extremist organization" and banned them from their country.
The United States Commission on International Religious Freedom (USCIRF) released a report last week on Russia's continued prosecutions. "Religious and other communities can be financially blacklisted or liquidated, and individuals can be subjected to criminal prosecution for social media posts that are arbitrarily determined to offend the religious sensibilities of others."
Despite the persecution, many churches are standing firm by refusing to seek government permits and approval. Griffith shared, "We are calling people around the world to please pray for churches."
Photo courtesy: Nikita Karimov/Unsplash
---
---