Mikaela Mathews
| ChristianHeadlines.com Contributor
| Published: Nov 06, 2020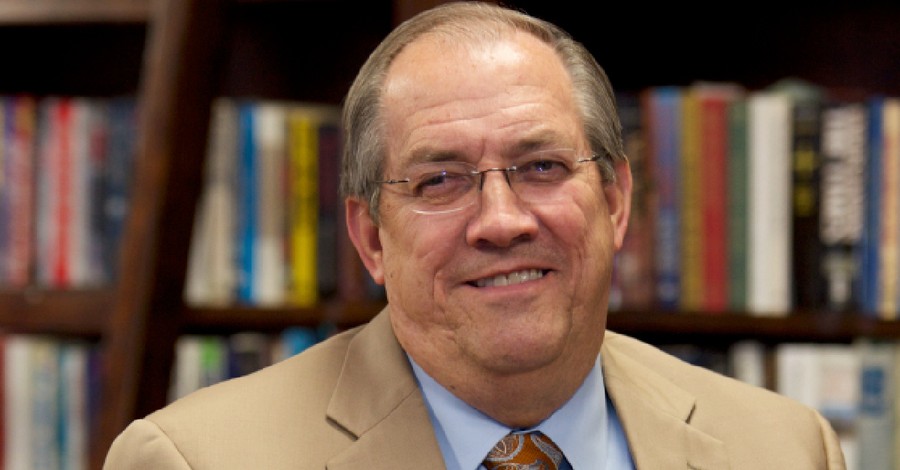 Well-known End Times minister Rev. Irvin Baxter, Jr. died on Tuesday after a week-long battle with COVID-19 his Endtime Ministries announced. He was 75.
"We will continue in his legacy, sharing the message and good news," said Dave Robbins, Baxter's co-host on the television program "End of the Age" in a video tribute, The Christian Post reports.
Baxter started the television program in the 2000s with the intention of reaching souls. The program grew to reach 100 million households in the US with a global reach in the millions.
The prophecy teacher was saved at an early age and started traveling at 19. Years later, he became the pastor at Oak Park Church in Richmond, Indiana, where he served for nearly thirty years. The church falls under the United Pentecostal Church International denomination, which does not believe in the Trinity.
In 1991, Baxter launched Endtime Magazine with the hope of creating "a soul-winning tool, not a debating forum." He also ventured into public policy to actively campaign against President George W. Bush's Real ID Act in 2005. The act would "set standards for the issuance of sources of identification, such as driver's licenses" in order to increase security in a post-9/11 world.
"Prophecy says that the Mark [of the Beast] will be in your hand or in your forehead," Baxter said on his show. "Well, my fingerprints are on my hand and my iris, my retina that the machines read, that's in my forehead. Could this be what this prophecy is talking about? Or could it be talking about just a national ID card, because you can either hold the ID card in your hand, or you can memorize your number in your head?"
In addition, Baxter sent resources to Haifa's Rambam Hospital and established the Jerusalem Prophecy College on Jaffa Street in downtown Israel. Over 4,000 students are enrolled in the college.
Baxter leaves behind his wife, Judy, three children, eight grandchildren and nine great-grandchildren.
Photo courtesy: Irvin Baxter Facebook
---
Mikaela Mathews is a freelance writer and editor based in Dallas, TX. She was the editor of a local magazine and a contributing writer for the Galveston Daily News and Spirit Magazine.
---
---