Mikaela Mathews
| ChristianHeadlines.com Contributor
| Thursday, February 27, 2020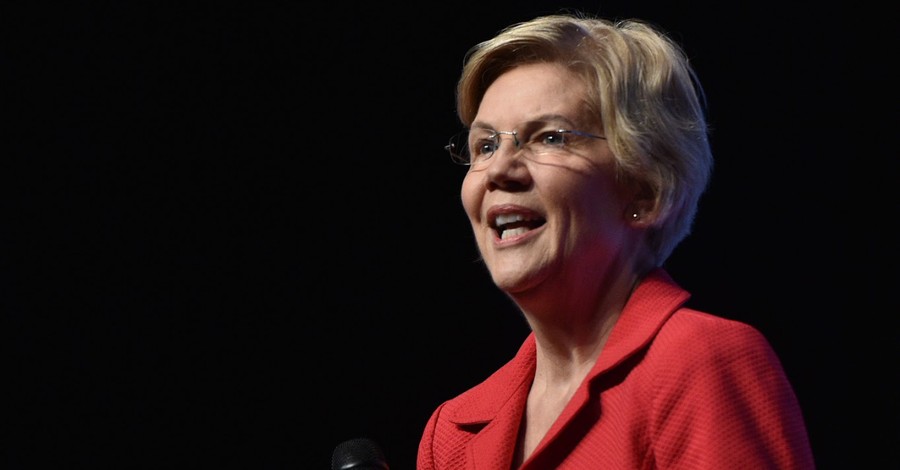 In Tuesday's Democratic Debate, political candidate Elizabeth Warren quoted Scripture when asked about her life motto.
"In as much as ye have done it unto one of the least of my brethren, ye have done it unto me," she said, quoting Matthew 25:40 in the King James Version, Relevant magazine reports.
She later tweeted about her response, adding, "It's about how we treat other people and lift them up. That is why I am in this fight. #DemDebate"
She was the only candidate in the debate to directly quote the Bible, although Pete Buttigieg, who has not been shy about sharing his faith, got close. He said his life motto was to "live by the teachings that say if you would be a leader, you must first be a servant." This aligns with Jesus' teaching in Mark 10 that says, "whoever wants to become great among you must be your servant and whoever wants to be first must be slave of all. For even the Son of Man did not come to be served, but to serve, and to give his life as a ransom for many."
Bernie Sanders quoted Nelson Mandela with his motto, which is, "Everything is impossible until it happens." And Joe Biden share that his motto is: "When you get knocked down, get up, and everyone is entitled to be treated with dignity no matter what or who they are."
Warren has been vocal about her faith, having raised her children in the Methodist church, as previously reported by Christian Headlines.
"I could not come to the house of God without speaking about my faith because my faith animates all that I do," she has previously said. "I truly do believe in the worth of every single human being."
Her stance on abortion and gay rights, however, fly in the face of many conservative Christians.
"I would make certain that every woman has access to the full range of reproductive healthcare services—and that includes birth control. It includes abortion. It includes everything for a woman," she said.
Related:
5 Things Christians Should Know about the Faith of Elizabeth Warren
Photo courtesy: ©Getty Images/David Becker/Stringer
---
Mikaela Mathews is a freelance writer and editor based in Dallas, TX. She was the editor of a local magazine and a contributing writer for the Galveston Daily News and Spirit Magazine.
---
---