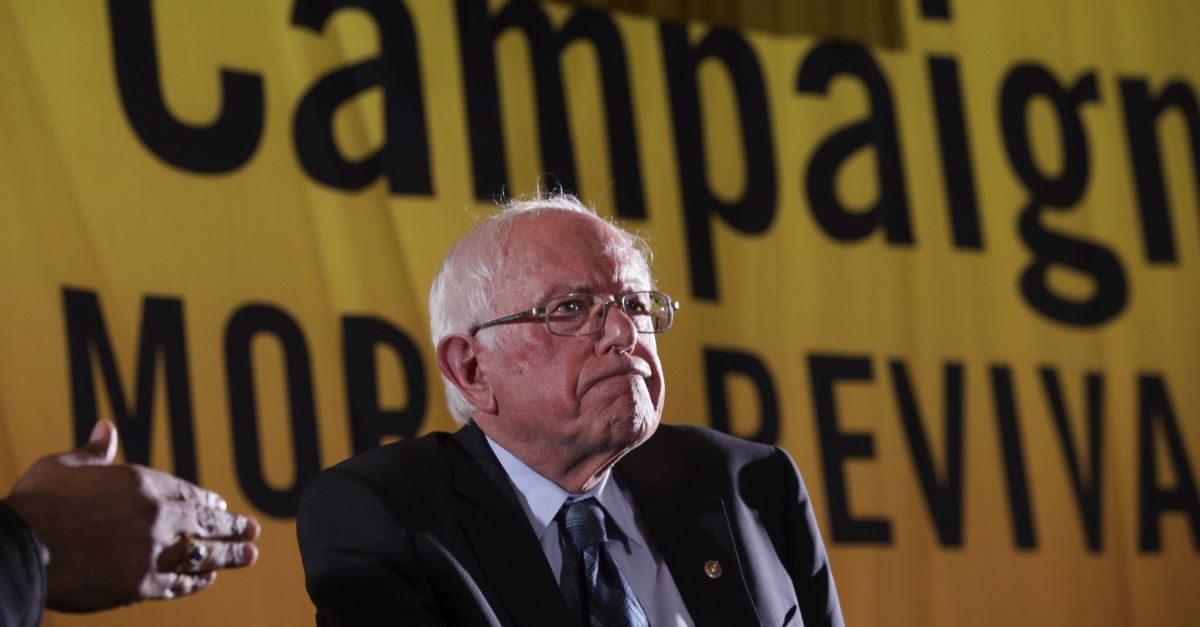 ---
Two Democrat voters have sued the state of Florida in hopes of keeping Sen. Bernie Sanders off of the state's primary ballot, as reported by Politico.
The lawsuit argues that though Sanders caucuses with the Democrats in the US Senate, he also runs as an independent in Vermont. In the state's election paperwork, he's self-identified as an independent.
"Florida is a closed primary state, yet here we have someone who is an independent on the Democratic ballot," said Karen Gievers, an attorney for the plaintiffs. "You can't be an independent and be a member of the party."
The plaintiffs are war veterans and registered Democrats in Tallahassee, Florida. More than 244,000 Democrats have already voted in Florida, but the lawsuit asks the state to disregard votes for Sanders.
According to Politico, the state's party called the lawsuit "ridiculous."
"The Florida Democratic Party executive committee voted unanimously to place Senator Sanders on the Florida ballot," said Juan Penalosa, the executive director of the Florida Democratic Party. "Votes cast for the senator are valid and must be counted."
Sanders is also not concerned with the outcome of the lawsuit. His regional press secretary, Kolby Lee, said, "We're aware of the spurious complaint and it will not affect us. Bernie will be on the ballot in Florida."
Political parties in Florida are given extensive freedom to place any candidates they see fit on the ballot. This year, the Democratic party will include sixteen candidates, despite that many of them have withdrawn from the race.
Meanwhile, Sanders has faced other backlash from Florida voters for his recent comments made on 60 Minutes when he did not thoroughly condemn the Cuban Revolution, according to Politico.
"We're very opposed to the authoritarian nature of Cuba but you know, it's unfair to simply say everything is bad. You know?" Sanders said. "When Fidel Castro came into office, you know what he did? He had a massive literacy program. Is that a bad thing? Even though Fidel Castro did it?"
Critics pointed out his lack of mentioning firing squads, unfair arrests, and political purges under Castro. State Rep. Javier Fernandez fears the worst for his party should Sanders win the ballot: "Donald Trump wins Florida if Bernie is our nominee."
Photo courtesy: ©Getty Images/Alex Wong/Staff
---
Mikaela Mathews is a freelance writer and editor based in Dallas, TX. She was the editor of a local magazine and a contributing writer for the Galveston Daily News and Spirit Magazine.