Mikaela Mathews
| ChristianHeadlines.com Contributor
| Monday, November 25, 2019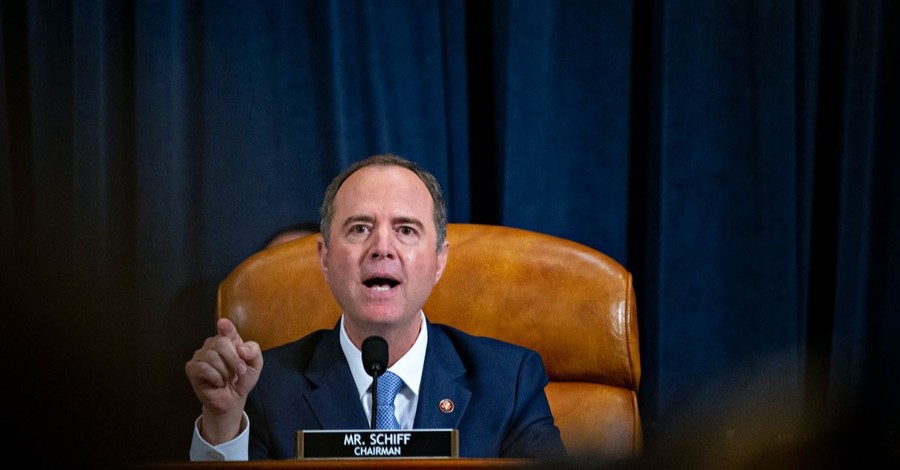 Over the weekend, House Intelligence Committee Chairman Adam Schiff, D-Calif., told State of the Union that he has an "ironclad" case in Donald Trump's impeachment inquiry. However, Schiff refused to answer if the president would be impeached, according to Fox News.
"I want to discuss this with my constituents and my colleagues before I make a final judgment on it," he said.
Earlier in the interview, the chairman explained that the committee wants to complete the inquiry as quickly as possible in light of the upcoming election.
"This president has now twice sought foreign interference in our election … when [Trump] invited the Russians to hack Hillary's email and later that day they attempted to do exactly that. There is a sense of urgency when you have a president who's threatening the integrity of our elections," he said. "We need to act now if we're going to act, and we can't allow this obstruction to succeed."
He has emphasized, however, that the 2020 election will not affect his findings and if he believes impeachment is necessary, he will follow through.
He also expressed his confidence in the evidence presented thus far.
"The other point I would make is, the case in terms of the Ukraine misconduct is ironclad, but so is the case of the president's obstruction of the Congress."
According to NPR, the committee is currently writing a report based off of the two weeks of hearings. There are no other hearings scheduled, though Schiff has said that he is willing to call upon other witnesses if necessary.
"We don't foreclose the possibility of more depositions, more hearings," he said. "We are in the process of getting more documents all the time. So that investigative work is being done."
Several key White House witnesses have refused to testify, including White House acting chief of staff Mick Mulvaney, Vice President Mike Pence, Secretary of State Mike Pompeo and Trump's personal lawyer, Rudy Giuliani.
Republicans rallied to Trump's side on Sunday and dismissed the hearings as political fanfare.
"I think it has been very confusing to the American public as they followed this because there's no impeachable offenses," said Elise Stefanik, a New York Republican on the House Intelligence Committee, according to the Washington Post. "I think every single day that the American people are able to tune in, they see that this is a partisan process."
A federal judge will rule by the end of Monday if a former White House counsel member should testify before Congress.
Photo courtesy: Getty Images/Pool
---
---