Mikaela Mathews
| ChristianHeadlines.com Contributor
| Wednesday, August 21, 2019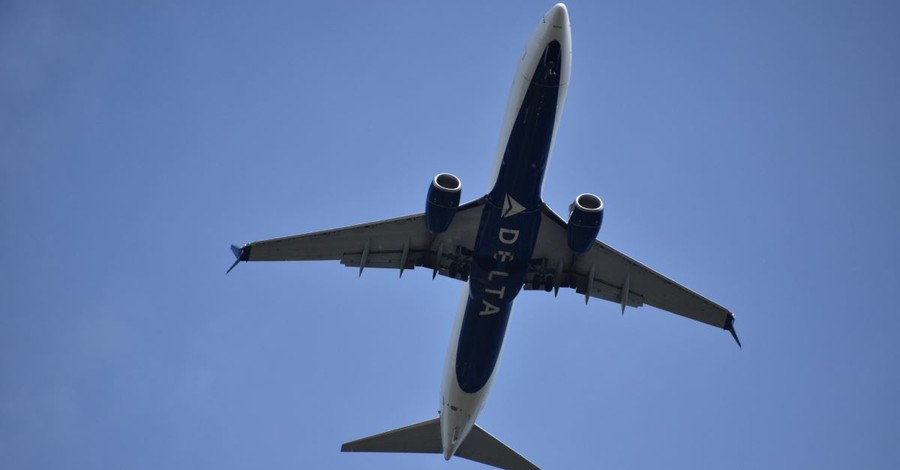 Delta Air Lines has donated more than 100 flights to fly human trafficking survivors to safety and has committed $1.5 million to Polaris, the operator of the National Human Trafficking Hotline.
"We couldn't be prouder to partner with Delta Air Lines and its team of employees dedicated to helping us combat human trafficking," Bradley Myles, CEO of Polaris, said in a press release. "From helping us ensure there are staff available to answer calls on the National Hotline to encouraging Delta customers to donate miles so we can help survivors get home after a trafficking situation, Delta's work continues to lead the way."
According to a report by Polaris, more than 70% of labor trafficking survivors said they fly on planes as part of their recruitment and 40% fly for purposes of exploitation.
According to USA Today, Delta's financial donation will help Polaris collect valuable data to fight human trafficking, as well as staff the hotline to keep up with the 200-300 contacts the nonprofit makes every day. The donation will also support the organization for the next three years. 
This is not Delta's first contribution to Polaris. In 2017, the airline donated $1 million. Polaris saw a 36% increase in survivor contacts after the donation.
Delta also employs several strategies to fight trafficking on their planes. With input from survivors, Delta has trained over 66,000 of its employees to spot and report trafficking.
The company also aired an in-flight video in all of their aircraft during Human Trafficking Awareness Month in January. And, apprenticeships are also offered to survivors to assist in their career development.
"It's rewarding to see tangible results of our partnership with Polaris helping the fight against human trafficking, and watching our support change lives," Allison Ausband, senior vice president of in-flight service at Delta and leader of the company's executive steering committee against human trafficking said.
"The problem of human trafficking has to be aggressively combatted from every angle, and for Delta, that means getting our nearly 200 million customers and 80,000 employees onboard in the fight," she continued. "We all have a role to play and can make a difference."
Flights for survivors are made possible through SkyWish. Delta's SkyMiles' members can donate miles towards the cause.
Photo courtesy: Getty Images/Jennifer May
---
---