Mikaela Mathews
| ChristianHeadlines.com Contributor
| Wednesday, October 16, 2019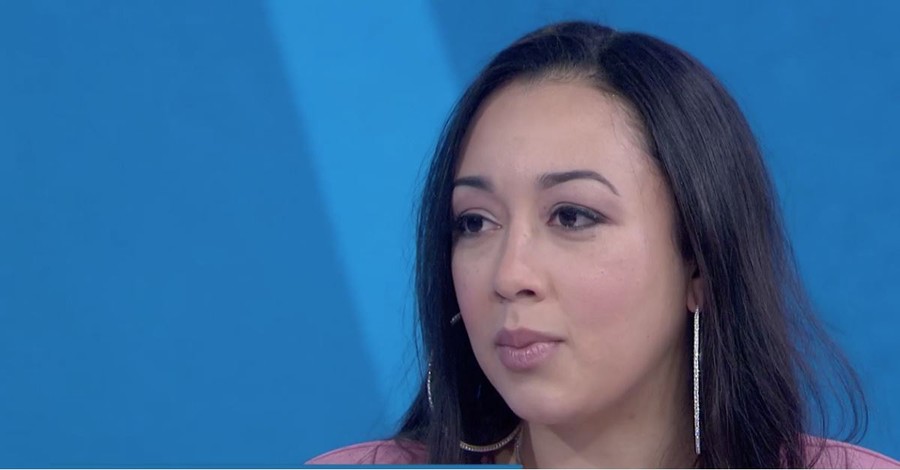 At the age of 16, Cyntoia Brown-Long shot and murdered a man who reportedly solicited her for sex. Now, after a decade and a half in prison, Brown-Long opens up about how God showed her the way.
"If you take [anything] away from hearing my story, just take away that I'm here by the grace of God because looking back through everything I came through, I shouldn't be here right now. I shouldn't be alive," Brown-Long said on the TODAY show.
After shooting and killing 43-year-old Johnny Mitchell Allen, she was sentenced to life in prison with parole possible in 50 years. The prosecution called her a "cold-blooded killer."
The teenager's lawyer told her that she had two choices - the right path or the wrong path to get through prison. Though it took her time, Brown-Long chose the right path, eventually earning a high school and college diploma behind bars. She continued to mentor and advocate for women in prison and as an inmate even delivered a commencement address at Lipscomb University before receiving her bachelor's degree in 2015.
Last year, a celebrity-backed campaign by stars such as Kim Kardashian, Rhianna and LeBron James spurred then-governor Bill Haslam of Tennessee to commute her sentence. He said he was impressed by her change in prison.
"Transformation should be accompanied by hope," Haslam said, according to NBC News.
"Prison isn't a place that's conducive to rehabilitation. It was difficult," Brown-Long said. "I said I wanted to do the right thing, but there were several bumps along the way. I had to find it in myself to change. I had to realize my actions were affecting other people. I had to want that change, not just in a class or program."
Brown-Long also admitted that after her conviction, she struggled in understanding God. She had bargained with Him before her sentencing, promising that she would tell the world about Him if He just got her out of this situation.
"I started thinking, 'Maybe I went about this the wrong way. Maybe this isn't true.' It took years for me to actually develop a relationship with Jesus and when I started that process is when I start to see that God does not work on my time. His will is not my will. I started looking back on my life and started to see, wow, He saved my life by putting me where I am. And He's given me a testimony that can help other girls avoid being where I am, to help free other people through my freedom. So, in a way, He did answer that prayer."
Though the family of Johnny Mitchell Allen was disappointed with Brown-Long's clemency, she said that she understood their feelings. She admitted that she took someone away that they loved.
"If they ever want an opportunity to speak with them, I'd talk with them," she said. "I'd apologize."
Photo courtesy: USA Today
---
---