Mikaela Mathews
| ChristianHeadlines.com Contributor
| Wednesday, October 23, 2019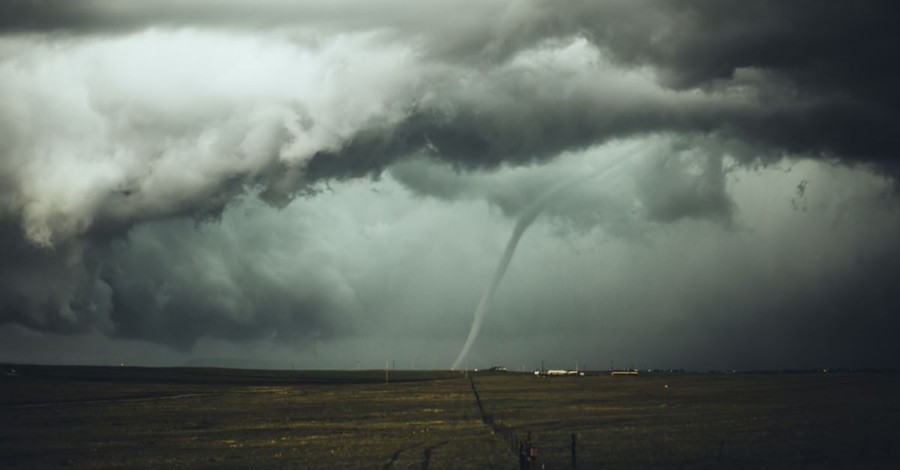 After nine confirmed tornadoes ripped through the city of Dallas and its surrounding areas on Sunday night, one church is celebrating God's kindness despite catastrophic damage.
The EF3 tornado snapped trees and power lines around Northway Church, knocked off their A/C units, and shred parts of their roof over the worship center. But still standing amid the destruction, unmoved, was a wooden cross.
"As I sit today in the chaos of what used to be our worship center, I took comfort in the symbolic reminder that the cross of Jesus still stands," Shea Sumlin, lead pastor of Northway Church said in a Facebook post, according to Faithwire. "The church is not a building, but a people who stand on the confession that Jesus is the Christ, and against which, not even the gates of hell (nor an EF3 Tornado!) will prevail! (Matthew 16)"
Thankfully, no one was hurt or killed during the tornado, despite a cleaning crew still remaining inside the church. Northway has committed to helping their neighbors rebuild too. The twister caused extensive damage to surrounding elementary and middle schools, as well as several homes in the area.
"Our facility is going to be fine," Sumlin said to Fox 4 News. "It's just the devastation in the community around us. Our prayers are with them. We want to make sure our members are taken care of and that we rally together to serve the needs of our communities at this time…It feels like a war zone. We need the saints to rally together and serve the community."
Northway will host service opportunities for its members to clean and begin repairs on their building. They also plan to serve dinner from their parking lot on Wednesday to the thousands of residents who still do not have power.
"Even though our building may be broken, our church is as whole and alive as we have ever been," Sumlin said. "It's also a great picture of Christ's promised presence with His people in the midst of trial and suffering."
Photo courtesy: Nikolas Noonan/Unsplash
---
---