Mikaela Mathews
| ChristianHeadlines.com Contributor
| Monday, September 16, 2019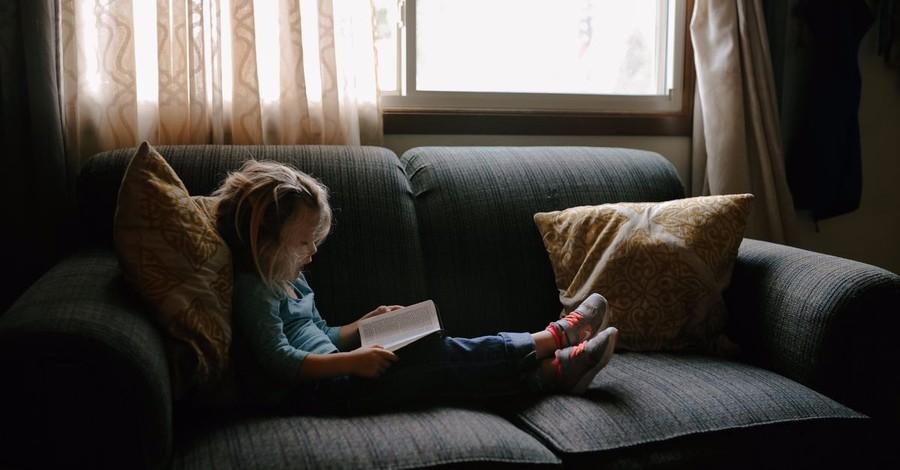 Phil Vischer, the creator of the popular Christian cartoon VeggieTales, has released an interactive Bible to keep the attention of both kids and adults.
"After VeggieTales, I wanted to take kids deeper into the Bible," Vischer told Fox News.
"The Laugh and Learn Bible for Kids" contains 52 five-minute stories from Genesis to Revelation. Each story captures a "big-picture view of the entire Bible" and includes a summary page at the end encouraging discussion between adults and their kids.
Vischer shared that the Bible also helps parents, who might not be as familiar with biblical stories, learn right along with the kids and "not feel embarrassed."
"The Bible has such a reputation for being daunting and boring, but it actually surprises people to say you're going to have fun reading this with your kids," he said.
In a post announcing the launch, Vischer shared that so many kids are trying to find themselves in fiction, such as Lord of the Rings or Harry Potter. This interactive Bible will help kids find their place in the important story of the Bible.
"[Kids] want to be a part of a big story and the way that we tell the Bible often, we cut it up into little pieces and they can never find themselves in the macro story, the big story, of the Bible," he said.
The Bible came after Vischer sold his business, Big Idea Productions, in 2003. According to World Magazine, he "spent time praying, studying the Bible, and evaluating his goals. That led him to a greater desire to help children and their parents grow in biblical literacy." Nine years later, in 2012, he released 'What's In the Bible?', a video series for children.
In a recent article from Christian Headlines, the creator of the cartoon also stated that Christian children media companies will likely have to deal with LGBTQ topics soon.
"It's going to show up more and more as the world has decided that LGBT issues are in the same categories as race and civil rights issues. So to say you shouldn't have a same-sex couple on Sesame Street is the equivalent of saying you shouldn't have a black couple on Sesame Street," he said. Vischer, however, has stated he has no plans to introduce the topic in his programming.
Photo courtesy: Josh Applegate/Unsplash
---
---