Mikaela Mathews
| ChristianHeadlines.com Contributor
| Thursday, May 30, 2019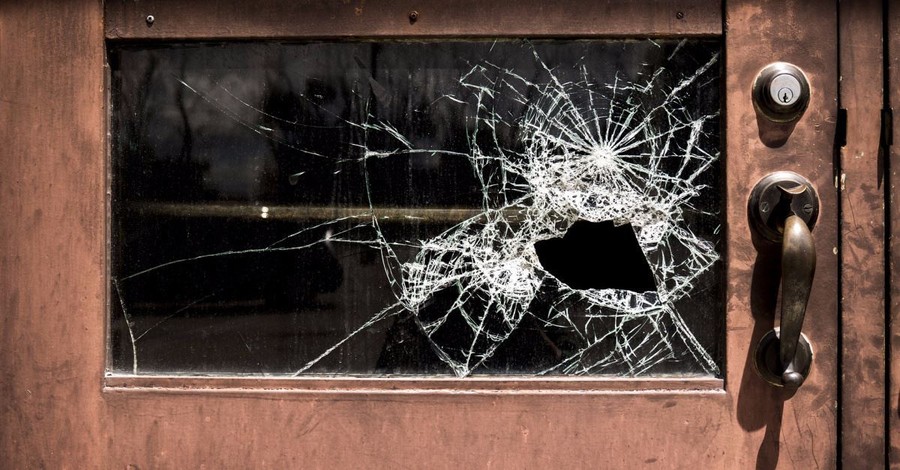 Vandals destroyed a small Christian school over the Memorial Day weekend in Fort Lauderdale, Fla. totaling $50,000 worth of damage. 
Most of the Showers of Blessings Christian Academy was in some way damaged. Desks and bookcases were overturned in every one of the 10 classrooms. Graffiti containing obscene language and gang profanity was painted on the walls. Laptops, projectors, surveillance cameras and toilets were broken. Teacher's files and student's homework was trashed. Both the school and their bus' windows were shattered. The vandals even poured milk and threw food out of the refrigerator onto the floor. 
"A lot of the parents were shocked," School Director Britnay Ewald told Sun Sentinel. "They were asking what they could do to help…It was pretty heart-breaking for us." 
"They just destroyed the property," teacher Chris Ewald said. "It's a lot of hate for no reason. We're a faith-based school. We're a church. We put God first. We love everybody, so for somebody to do this to us – it hurts."
Administrators canceled classes the next day for the 136 affected students in order to clean up the mess. Police spent several hours, until 4 a.m. on Tuesday, gathering evidence. 
Church members who drove by the school over the weekend first noticed the destruction when they saw the windows missing. 
"We built this for our community, our kids, and just to see it destroyed this way is very heartbreaking," Ewald told Miami television station WSVN. "We're just trying our best now to cope to see where do we go from here."
"Now, we just got to lean on God and know that He will get us through because it will work out in His favor," said teacher Sylvester Flowers to WSVN.
As an alternative to public school, Showers of Blessings is a part of Agape Worship Center's ministry in Fort Lauderdale. They offer free tuition to students from kindergarten to 10th grade. 
Worship leader and media director at Agape Worship Center, Tyson L Brooks, shared in a Facebook post: "Through this tragedy, we know God has something on the other side of this test. Though our faith be tried we will remain faithful. SOBCA really does love these children OUR children and won't stop giving them the love they need." 
The school has set up a GoFundMe page to help cover the cost of the damage. 
Photo courtesy: Pixabay
---
---