Mikaela Mathews
| ChristianHeadlines.com Contributor
| Thursday, August 6, 2020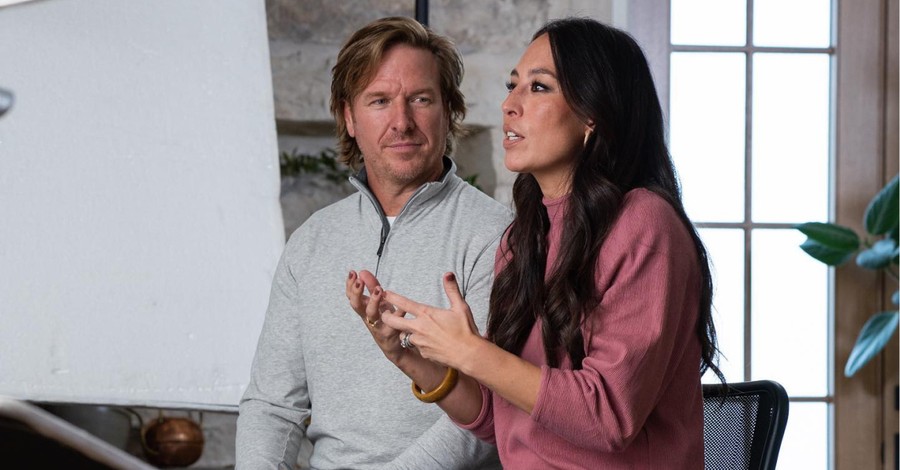 Chip and Joanna Gaines, America's sweethearts of home renovation, are rebooting their wildly popular show "Fixer Upper" on their Magnolia Network.
According to The Christian Post, the show will air with the launch of the Magnolia Network in 2021. The network will replace Discovery's DIY Network.
As one of the most-watched telecasts in 2017, "Fixer Upper" follows Chip and Joanna as they renovate homes in their hometown of Waco, Texas. The show ended in 2018 when the couple believed their air time was finished.
"The day we wrapped our final episode of 'Fixer Upper,' we really believed it was a chapter closed. We knew we needed a break and a moment to catch our breath. But we also knew we weren't done dreaming about ways to make old things new again," Chip shared in a blog post on their website. "We've missed sharing the stories of these families and their homes with you, and we're excited to do that again very soon."
On a whim, Chip mentioned to Joanna how much he missed the show and wished they would do it again. He expected her to reject the idea, but instead, she told him she missed it, too. In only a few short weeks, the couple decided to jump back into the show.
Magnolia Network President Allison Page didn't see it coming, however, and told Deadline that "it's a wonderful, wonderful surprise."
"'Fixer Upper' is a cultural phenomenon that took an entire programming category by storm when it launched in 2014, and we can think of no better way to launch this network," she said.
In addition to "Fixer Upper," the network will feature several interior design shows. One will highlight designer Brian Patrick Flynn, a self-taught interior designer, and another with Jonathan Morris, a Fort Worth, Texas-based entrepreneur who will meet with some of the country's smallest and most inspiring business owners.
Despite COVID-19 pushing back production, Page and the Gaineses remain optimistic about the network.
"It's been a bumpy road but a bumpy road that has been filled with some gifts of space and time and opportunity and the ability to film a preview special and talk to viewers," said Page. "The opportunity to be live in a sense even prior to launch is a gift, I think a lot of it is how you look at it and looking for opportunities in difficult times."
Photo courtesy: Joanna Gaines Facebook
---
Mikaela Mathews is a freelance writer and editor based in Dallas, TX. She was the editor of a local magazine and a contributing writer for the Galveston Daily News and Spirit Magazine.
---
---