Mikaela Mathews
| ChristianHeadlines.com Contributor
| Thursday, June 20, 2019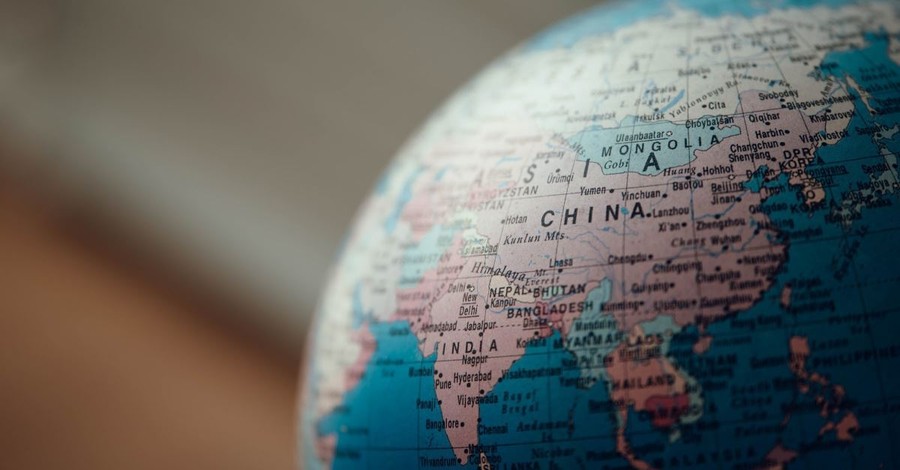 China continues its war against the Christian faith by forcing churches to replace hymns and spiritual songs with those praising the country.
Earlier this year, the Chinese government required all believers to sing from Newly Compiled Hymns, a hymnal published by China's Two National Christian Council. As reported by Bitter Winter, a magazine on religious liberty in China, the new required singing includes Bible chapters through a secular lens.
"The hymns published by the government only promote political, secularized content," director of a Three-Self church in China said. "All believers are unwilling [to] sing them." One of the hymns reads: "China is beautiful; China is great; the sons and daughters of China love China. … Bless China, O Lord."
"Such hymns aren't praising the Lord at all," the director continued. "They are entirely praising the country, and are no different from secular songs. Isn't the government engaging in dishonesty and deceit?"
Last month, churches in Mudan district were required to create "Christian cultural activity centers." These places will "write and perform Chinese operas and skits; form activity groups for painting and calligraphy, Chinese operas, fashion shows, and photography; incorporate local cultural characteristics into Christian traditions, and promote the 'sinicization' of Christianity."
Sinicization is the Chinese Communist Party's attempt to assimilate minorities into the Chinese culture, which includes Christians. Bob Fu, founder of ChinaAid, testified at a congressional hearing in September that China plans to roll out a five-year sinicization plan, which includes the new hymns.
Another part of the plan is to re-write the Bible.
"There are outlines that the new Bible should not look westernized and [should look] Chinese and reflect Chinese ethics of Confucianism and socialism," Fu told the Christian Post. Chinese elements will also be introduced into worship services, attire, and style of church buildings. 
Nonetheless, the Christian population in China continues to rise. Christian Post reports that China will have the world's largest Christian population by 2030. "In 1980 there were approximately 3 million Christians in China. By 2010 that number had risen to 58 million…By 2025, there could be 255 million Christians." 
Open Doors USA, a religious freedom watchdog group, however, believes Christianity may become more difficult. "…the increased power of the government and the rule of President Xi Jinping continue to make open worship difficult in some parts of the country."
Photo courtesy: Chuttersnap/Unsplash
---
---