Mikaela Mathews
| ChristianHeadlines.com Contributor
| Published: Feb 18, 2020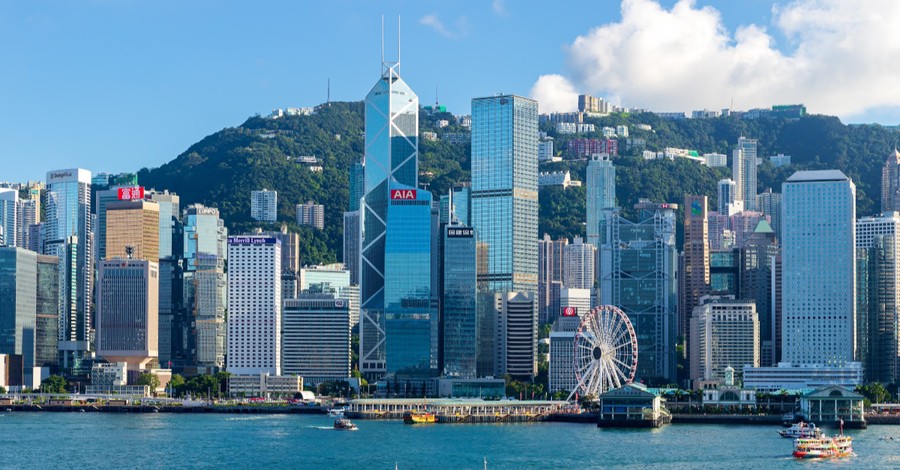 China has appointed a new leader best known for destroying crosses on churches as head of China's office in Hong Kong.
Xia Baolong has been a long-time ally of President Xi Jinping, as reported by The Guardian. He replaced Zhang Xiaoming as Director of the Hong Kong and Macau Affairs Office on Thursday.
Baolong's appointment is a sign that China is not budging on maintaining power over the semi-autonomous city, despite Hong Kong's violent and persistent protests.
"It signals that China will bring Hong Kong under closer scrutiny and tighten control over all aspects of the city," said Willy Lam, adjunct professor at Chinese University of Hong Kong.
Other Hong Kong citizens are concerned about Baolong's close allegiance to President Xi.
"Baolong has a track record as a hardliner. If the central authorities want a crackdown, he would not spare any efforts," said Professor Ying Fun Tsang, director of the divinity school at the Chinese University of Hong Kong. "This would definitely have an impact on Hong Kong's civil society."
In recent months, China has tightened its grip on the former British colony. According to Time Magazine, the government has shown movement to intervene in Hong Kong's education and elections. But the recent coronavirus outbreak has complicated this move, as Chief Executive Carrie Lam sealed off nearly all of the border with mainland China, including ferry terminals to Hong Kong and Macau.
In 2014, Baolong lead a campaign to destroy crosses in the Zhejiang province. According to Bitter Winter, Baolong was reportedly passing by a Christian church in Baiquan in 2014 when he saw a cross on a church. He asked, "Is this the domain of the cross or the Communist Party?" He then demanded the local government to dismantle crosses and demolish churches.
In Wenling, Taizhou city, Zhejiang on July 25, 2014, over ten thousand people from the SWAT office, the people's armed police, traffic police and local officials removed a bright red cross. Christians in the area fought to keep it, but almost 200 of them were arrested.
Photo courtesy: ©Getty Images/Daniel V Fung
---
Mikaela Mathews is a freelance writer and editor based in Dallas, TX. She was the editor of a local magazine and a contributing writer for the Galveston Daily News and Spirit Magazine.
---
---