Mikaela Mathews
| ChristianHeadlines.com Contributor
| Thursday, May 9, 2019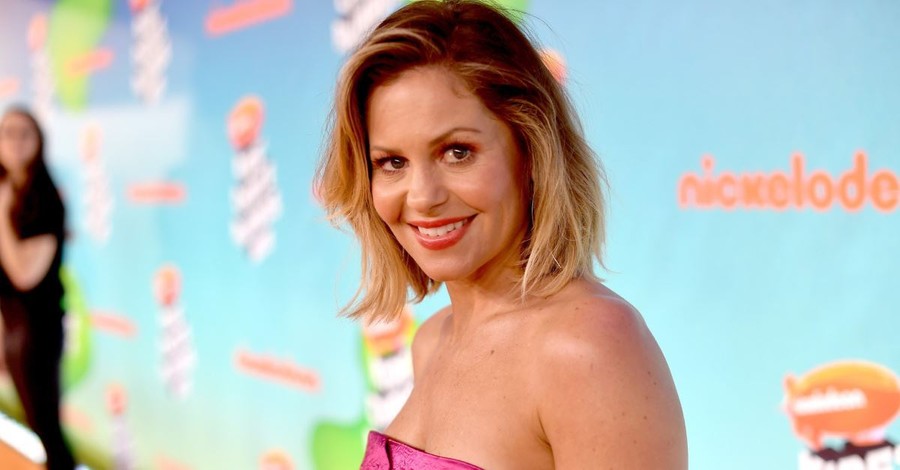 Candace Cameron Bure is singing her son's praises this week after he preached at a Los Angeles church in front of thousands. 
She wrote on Instagram: "What a blessing @levvbure you are to me and the thousands of people you shared with today at church and online!! My son had an opportunity to preach the word at @shepherdchurch this weekend along with 4 other young men and women. They are our future leaders and God anointed their words as they spoke truth, love, encouragement and a call to action to all of us. Thank you @dudleyrutherford for giving them this opportunity, believing in them and trusting them. I've put a link my bio (insta) and have posted more on my story. I hope you'll get a chance to watch online. #Proudmama #GlorytoGod."
As a student at Shepherd Church's Bible college, Lev Bure joined four other young men and women at Shepherd Church to preach on 1 Timothy 4:12 which says "Let no one despise you for your youth, but set the believers an example in speech, in conduct, in love, in faith, in purity." 
Bure, Caleb Walden, Nolan Jones, Michael Johnson, and Adriana Cervantes shared for seven minutes each on how to lead by example in speech, conduct, love, faith and purity.
Bure was tasked with preaching on the "conduct" portion of 1 Timothy 4:12.
While standing before his church Bure said, "In Matthew 5 verse 16 Jesus himself, he says, 'Let your light shine before others, that they may see your…' what?" he questioned.
The pastoral student responded to the question along with the congregation saying, "Good Deeds."
He continued, "'And glorify your father in heaven.' He's saying, don't be ashamed, don't be afraid. Yes, this world is full of sin, and yes, it's a dark world, so what are people gonna look at?"
"They're gonna look at the light. So, don't hide it, let it shine," he asserted
Bure also reminded the congregation not to expect something from their good deeds, but to do good things simply for the glory of God.
The church posted several images of the young adults on Instagram, saying, "WOW. How many of you were blessed by today's message on 1 Timothy 4:12 from our Bible college students? The future is looking very bright with these leaders guiding our youth to Christ."
Shepherd Church is a non-denominational church with multiple locations and has been called "the most racially diverse church in L.A." The message is available to view on the church's website. 
Candace Bure married retired hockey player Valeri Bure in 1996 and together, they have three children. She recently encouraged prayer and loyalty in seasons of struggle during her Kids' Choice Award win for her show Fuller House. She said,"[A family] stick[s] together through the hard times. They support each other. They encourage one another. They pray for each other, and they stand by their side no matter how tough it gets."
Photo courtesy: Getty Images/Matt Winkelmeyer/Staff
---
---