Mikaela Mathews
| ChristianHeadlines.com Contributor
| Thursday, July 18, 2019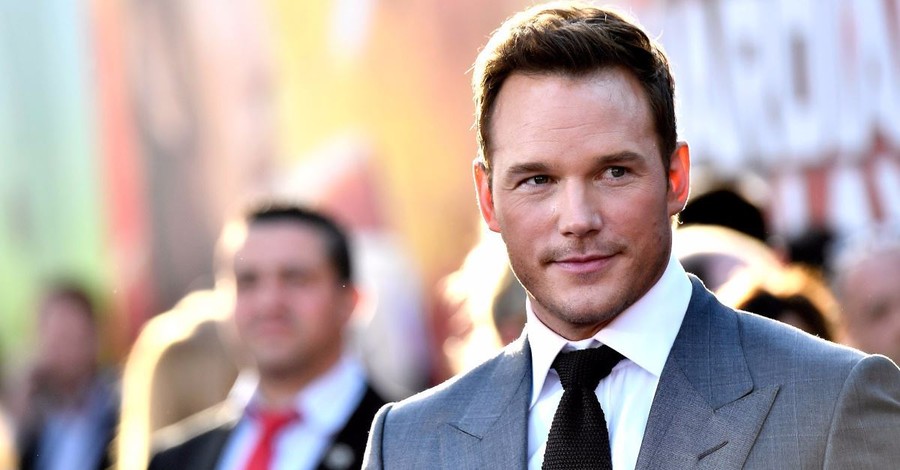 ---
Earlier this week, Yahoo UK called out Chris Pratt for wearing the Revolutionary War-era symbol of a coiled snake in front of an American flag, claiming he was totting racist and White Supremacist views. The outlet has since updated the article, removing all references to White Supremacy.
The controversy sparked when a Vulture journalist posted a picture of the 40-year-old actor with his new wife, Katherine Schwarzenegger, wearing the T-shirt.
The flag, known as the Gadsden flag, was created by Christopher Gadsden, who was a brigadier general in the Continental Army during the Revolutionary War. Underneath the coiled snake reads "Don't Tread On Me." According to CBN News, the flag was intended to create unity amongst the American colonies to gain independence from the British. The snake has 13 rattles, intended to represent each of the colonies. 
Throughout its history, the flag has largely maintained a reputation of American unity with other symbols such as the bald eagle. Several groups, including The U.S. Men's Soccer Team, Metallica, and conservative movements such as the Libertarian Party and the Tea Party, have used the coiled snake flag as well.
According to the Equal Employment Opportunity Commission, although the flag did not start with racist intent, it is "sometimes interpreted to convey racially-tinged messages in some contexts."
Yahoo UK faced heavy criticism for its article. Ben Shapiro, a conservative commentator, claimed the article was "pure idiocy. Not every symbol of the early republic is a white supremacist symbol, unless you are a moron," he said according to Fox News. 
TMZ also disagreed with the outlet's conclusion writing, "Our take…Chris wearing the shirt doesn't mean he supports white supremacy or anything else hateful or extreme, for that matter. He is, however, known as a conservative guy, and that's all there is to it." 
The Marvel actor is currently promoting his new Pixar movie, Onward.
Photo courtesy: Getty Images/Frazer Harrison/Staff