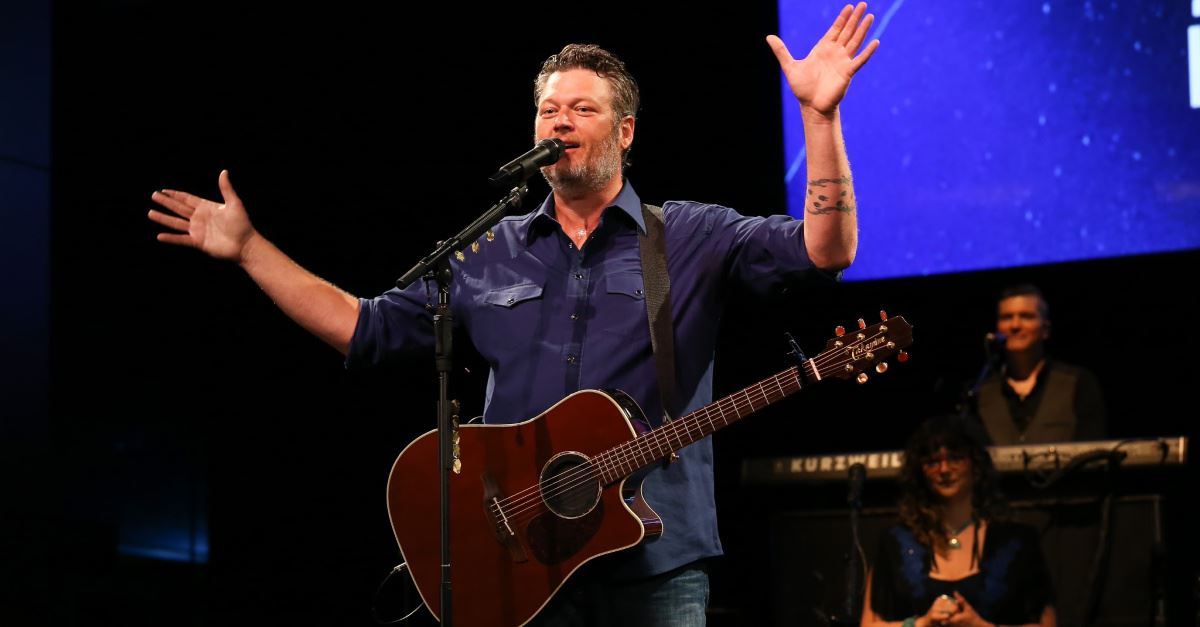 ---
Blake Shelton, country music star and judge on singing competition show "The Voice", ranked number six on the country music charts and number 14 across all genres with his new song, "Jesus Got a Tight Grip."
The gospel-oriented song was released on Friday and highlights Shelton's belief that Jesus will never let him go, Faithwire reports.
"Cause Jesus got a tight grip on my soul / And he aint' lettin' go, he ain't lettin' go. Devil reaches out but he can't grab hold / Cause Jesus got a tight grip on my soul / And he ain't lettin' go, he ain't lettin' go / Might have a little rust on my halo / But when I'm gone I know where I'll go / Causes Jesus got a tight grip on my soul," he sings.
His opening lines in the song are also honest about his journey. He sings that he has "been a little more cold beer than holy water" and that he "ain't never been an angel."
Shelton has been open about his faith throughout the years. In 2013, during an episode of "The Voice," Shelton raised concern when Seattle's Starbucks Chorus, who sings to raise money for charities, belted "Will the Circle Be Unbroken?" and removed the words "Lord," "Savior," and "Heaven" from the classic hymn.
"I've heard—you know, in the twenty minutes I've had since the show ended to come in here—a lot of different reasons why it was that way," the country star said to Taste of Country. "I know it was performed—and it's meant for a good cause, and they're trying to raise some money. And that's a good thing. But I will say, that's not the version I grew up on. And that's not the version I was singing sitting in my chair, if that clears up anything [about] where I stand on this thing."
His newest album, "Fully Loaded: God's Country" will release on December 13. 
Photo courtesy: Getty Images/Terry Wyatt/Stringer
---
Mikaela Mathews is a freelance writer and editor based in Dallas, TX. She was the editor of a local magazine and a contributing writer for the Galveston Daily News and Spirit Magazine. She blogs at mikaelamathews.com.