Mikaela Mathews
| ChristianHeadlines.com Contributor
| Wednesday, January 20, 2021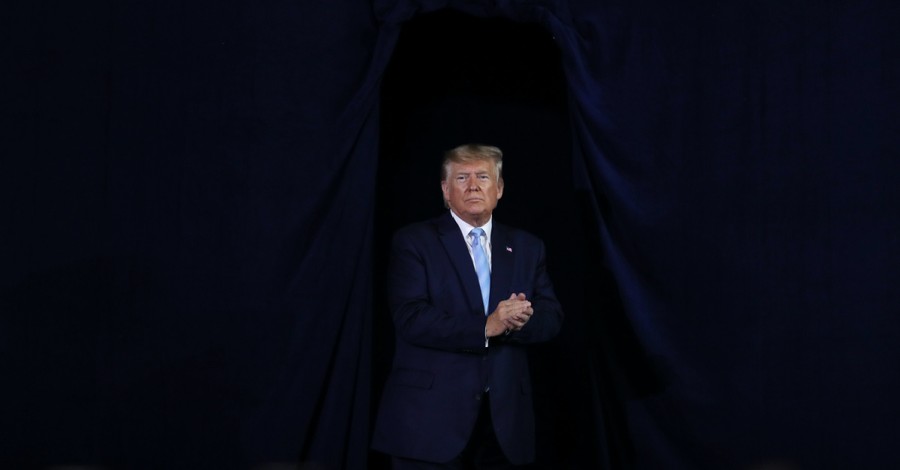 Both President Donald Trump and President-elect Joe Biden issued statements imploring America and other countries to protect religious freedom on Friday, according to The Christian Post.
Trump declared January 16 as 2021's Religious Freedom Day. In a statement issued with the proclamation, he reminded Americans of the country's deep religious roots starting with the pilgrim's "pursuit of religious freedom" to the signing of the Declaration of Independence.
He continued to praise his administration for its work to protect religious freedom for all people.
"We have ended the misguided policies of denying access to educational funding to historically black colleges and universities because of their religious character and of denying loan forgiveness to those who perform public services at religious organizations," he said. "Throughout this difficult year, we have continued these efforts, cutting red tape to ensure houses of worship and other faith-based organizations could receive Paycheck Protection Program loans on the same grounds and with the same parameters as any other entity."
He also referenced recent attempts by states and local governments to stop churches from meeting with COVID-19 restrictions and challenged foreign governments to stop "trampling—in many cases, egregiously so—on religious liberty."
"On Religious Freedom Day, we honor the vision of our Founding Fathers for a nation made strong and righteous by a people free to exercise their faith and follow their conscience," he said. "As Americans united in unparalleled freedom, we recommit to safeguarding and preserving religious freedom across our land and around the world."
The following day, Biden released a statement applauding the country for its religious diversity and pledged to "be vigilant against the rising tide of targeted violence and hate at home and abroad, and work to ensure that no one feels afraid to attend a religious service, school, or community center, or walk down the street wearing the symbols of their faith."
"Ensuring freedom of religion remains more important than ever," he said. "Our government must safeguard these bedrock protections—never favoring certain faiths or discriminating against particular religions, and never imposing religious tests for citizenship, public office, or entry into our country."
Photo courtesy: ©Getty Images/Joe Raedle/Staff
---
Mikaela Mathews is a freelance writer and editor based in Dallas, TX. She was the editor of a local magazine and a contributing writer for the Galveston Daily News and Spirit Magazine.
---
---