Mikaela Mathews
| ChristianHeadlines.com Contributor
| Updated: Jul 08, 2019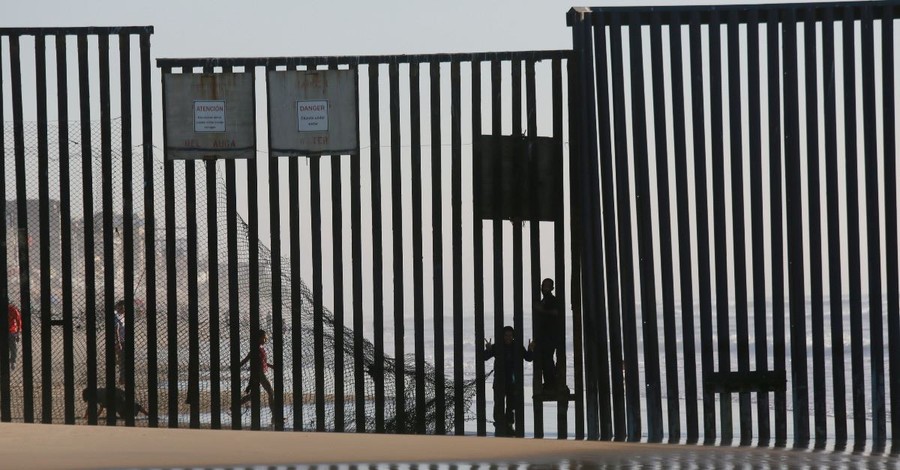 Claims have surfaced in Tijuana, Mexico, that some migrants are attempting to buy children from single mothers in local shelters in order to increase their chances of crossing the US border. 
According to the San Diego Union-Tribune, current law temporarily separates children who cross the border from the adult they crossed with, then releases them back into their guardian's custody while they wait for their asylum cases to work through the immigration courts. Many migrants are manipulating this law to grant themselves easy access to the US.
In June 2018, border authorities issued a warning that fraudulent claims such as these were becoming more commonplace. According to Christian Post, the number of cases of family fraud has risen from 46 to 600 in the last year. But critics have said this accusation was "overblown." The New York Times reported that this increase still makes up only 1 percent of families who attempt to cross the border. 
"I can't go to work because I can't take my eyes off my boys," said Antonia Portillo Cruz. As a 44-year-old migrant from Honduras who lives in the shelter where the men are targeting, Cruz has seen men approach women with an offer to purchase their children for 7,000 pesos or $350 each. She now keeps a close eye on her two boys, ages 10 and 8, for fear that the offers may become kidnappings.
Local Pastor Gustavo Banda, who is also a director of a Tijuana shelter, locks the fence of the shelter and does not allow children to play outside unsupervised.
"These are cases of desperation," he said. "Of course, the women have not accepted any of these offers, but clearly this is a huge concern because of the danger to the children."
Some of the men are also offering money to single mothers to pretend to be a family unit in order to safely pass.
Another Pastor, Albert Rivera from south Tijuana, has been in touch with the authorities regularly to prevent children from being sold to strangers.
"One of the problems is the state government of Baja California has no system to monitor these unaccompanied kids, so they have no idea how many are here and would have no idea if some were missing," he said.
In an effort to curtail these fraudulent claims, Homeland Security announced in May a new pilot program of testing the DNA of families who arrive at the border. 
As the 2020 election approaches and Democrats take a hard left turn on the issue, the Trump administration has accused the opposing party of using immigration as a political tool. 
"After spending the last six months denying there was a crisis at our southern border and doing nothing while our courageous and compassionate Customs and Border Protection personnel were overwhelmed by that crisis, now some Democrats want to lecture us about their moral concern," Vice President Mike Pence said at the Faith & Freedom Coalition's annual gala.
"There's nothing compassionate about refusing to change the laws that human traffickers use to take advantage of poor families," he continued. "Those who would advocate open borders, free health care for illegal immigrants and making illegal immigration legal are making it easier for human traffickers to mistreat poor and vulnerable families. That is morally wrong. And that has got to stop."
At the first Democratic presidential debate, all candidates agreed to give healthcare plans to illegal immigrants as well as citizens.
"This is not about a handout. This is an insurance program," candidate Mayor Pete Buttigieg of Indiana said, according to Newsweek. "We do ourselves no favors by having 11 million undocumented people in our country be unable to access healthcare."
Former Vice President Joe Biden agreed with Buttigieg. "You cannot let, as the mayor said, people who are sick, no matter where they come from and whatever their status, go uncovered. It's the humane thing to do." He continued by explaining that illegal immigrants currently pay into social security, which would help cover their cost for healthcare.
The United Nations Children's Fund (UNICEF) has joined the investigation to help weed out predatory men.
"This is heartbreaking but the situation we are living is causing some to use unaccompanied minors to get to the United States and then they either leave them there or return them," said Mexico's foreign secretary Marcelo Ebrard who is working with UNICEF. "It's all a very complex thing that we are reviewing."
Photo courtesy: Getty Images/Sandy Huffaker/Stringer
---
---