Mikaela Mathews
| ChristianHeadlines.com Contributor
| Thursday, July 11, 2019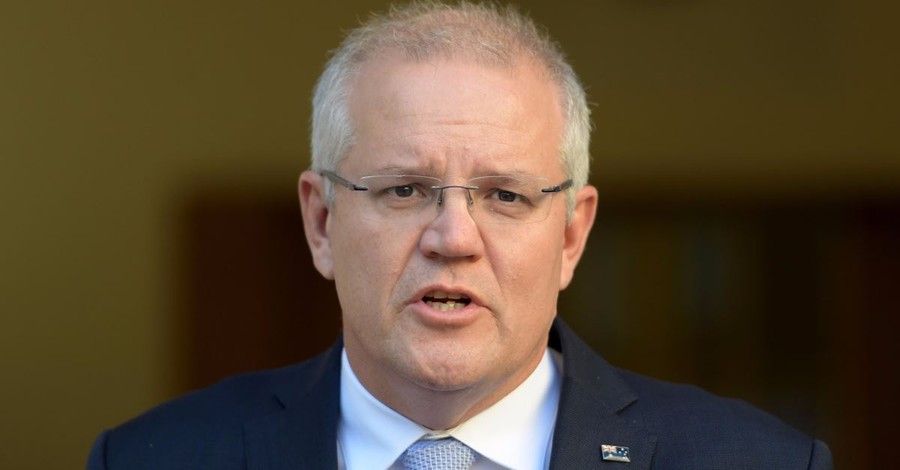 Newly elected Australian Prime Minister Scott Morrison prayed this month at a Christian conference for more of "the love of God" for his country.
"What an honor and privilege it is to have our Prime Minister @scottmorrisonmp join us at our opening night of #HillsongConf 2019!" Christian conference Hillsong wrote on Instagram.
While on the stage in front of thousands, Morrison prayed for an end to the drought plaguing Australia. "Lord, we just pray for rain: That your rain would fall on this nation," he said, according to Faithwire. "Lord, that you will restore those communities, and that you will see a prosperity in this nation from the rain. What this country needs more than anything is the love of God," he added. 
The country has also been embroiled with controversy over religious freedom, centering on former Australian National Rugby player Israel Folau. Earlier this year, Christian Headlines reported that the outspoken star was fired for his posts denouncing homosexuality. He has since filed a lawsuit against the league for religious discrimination.
Morrison comforted his audience with his commitment to protect religious freedom. "We'll do what we must do from a legislative point of view and the law," he said. "There's a lot of talk about our freedoms as Christians in this country and they should be protected."
The Prime Minister has already taken action on his promise by introducing a new anti-discrimination bill, which "provides an avenue for people who think a rule in their employment has unfairly disadvantaged them or led to their termination unfairly because of their religion."
According to Reuters, the 25 million people living down under have no written protections for religious freedoms. Morrison, however, hopes to change that. "Australia is a free country," he said. "There's nothing more fundamental than the freedom of belief, whatever that belief might be, whether you have one or you don't." Recent census data shows that more than half of Australians are Christians.
Religion played a big role in Morrison's campaign. His election, he believed, was "a miracle." He often invited the press to his local church to watch him pray in the hopes of normalizing church attendance to the Australian public. 
Photo courtesy: Getty Images/Tracey Nearmy/Stringer
Video courtesy: Guardian News
---
---