Mikaela Mathews
| ChristianHeadlines.com Contributor
| Thursday, December 12, 2019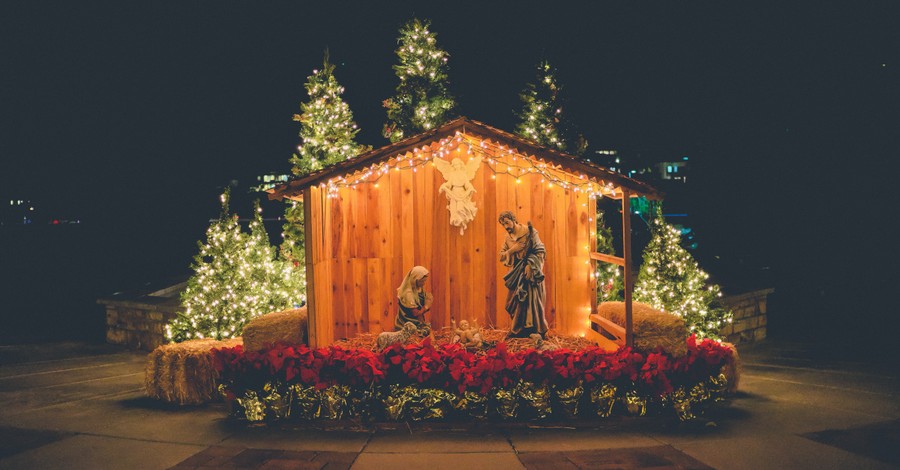 The Freedom From Religion Foundation (FFRF) forced an Oklahoma elementary school to remove a live nativity from its annual Christmas production, according to Breit Bart.
Earlier this year, the nonprofit sent a letter to the Center for Education Law in Oklahoma City regarding an Edmond elementary school's alleged constitutional violation over the religious scene.
"Teaching students the biblical story of the birth of Jesus and having them regularly rehearse a performance of that story entangles the school with the bible's devotional message," the letter said. "Such a performance would be appropriate in a church setting, but not in a public school. We write to ensure that district teachers do not incorporate religious promotion into their lessons and that future school events do not include live nativities or other religious performances."
Although the school district ultimately gave into the FFRF's demands, the Liberty Counsel, a nonprofit litigation firm protecting religious liberty, reached out to the Edmond School District and offered free legal assistance to fight the accusations.
"A live Nativity scene as part of a balanced Christmas program is not an automatic Establishment Clause violation," the letter read. It continued, giving several examples of previous rulings where appeal courts have rejected FFRF's lawsuits regarding nativity scenes.
Judge Easterbrook wrote an opinion after one such case, stating: "It is not sound, as a matter of history or constitutional text, to say that a unit of state or local government 'establishes' a religion through an artistic performance that favorably depicts one or more aspects of that religion's theology or iconography…Performing a work of art does not establish that work, or its composer, as the state song or the state composer; no more does it establish a state religion."
FFRF has continued its campaign this Christmas to fight any religious mention during the holiday season. Earlier this month, the nonprofit sent a letter to an Alabama sheriff requesting that he stop mentioning prayer when posting about tragedies on the sheriff office's Facebook page.
Photo courtesy: Neonbrand/Unsplash
---
Mikaela Mathews is a freelance writer and editor based in Dallas, TX. She was the editor of a local magazine and a contributing writer for the Galveston Daily News and Spirit Magazine.
---
---