Mikaela Mathews
| ChristianHeadlines.com Contributor
| Monday, June 3, 2019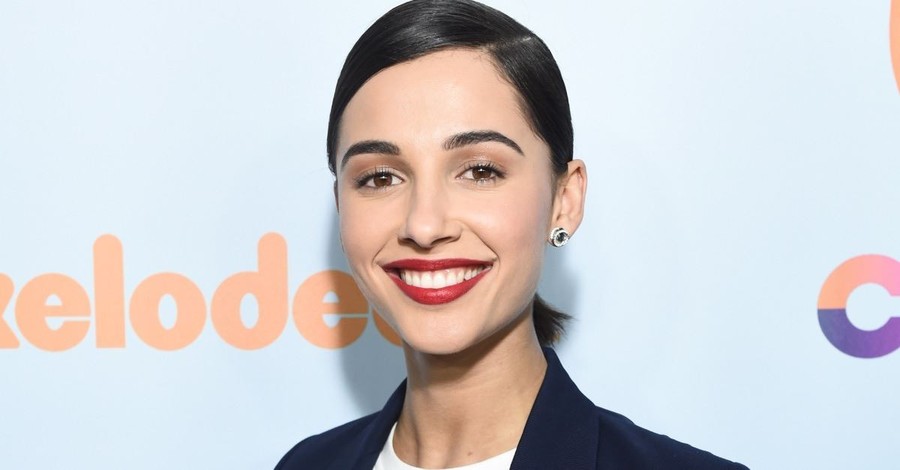 British actress and musician, Naomi Scott, who plays Jasmine in Disney's 2019 remake of Aladdin, credits her faith for getting her through life.
CBN News reports that the star recently sat down with Compassion International UK to share about her work with the nonprofit and how she juggles Hollywood and her faith.
"…I don't know how I would do life without my faith," she said. "That peace that you know you're loved and valued is something that keeps me incredibly grounded, incredibly focused. Quite honestly, I don't see it as this separate thing, this add on thing. My faith is just a part of who I am and what I do."
Scott shared that having her identity grounded in her faith helps her to keep her priorities straight.
"No matter what happens, no matter what somebody says about me on Twitter, whatever the future holds, to know that that doesn't define me is incredible," she explained. "To know that doesn't inform my identity in any way shape or form (although it's easier said than done sometimes). That's going to be the thing keeping me going. Keeping the main thing, the main thing throughout."
As a Compassion UK ambassador, Naomi has championed the cause of women worldwide. She recently traveled to Rwanda to help pregnant women and new mothers get a healthy start for their children, and Ethiopia to visit one of her sponsored children. She currently sponsors three children through the nonprofit.
Scott's creativity ranges from acting to singing. "Music was always my first love," she shared. "It's part of who I am. It just so happens that there have been other creative things and outlets and the acting has come to the forefront timing-wise."
Intentionality in choosing roles is important to Scott. After one meeting with the producers for Aladdin, she felt the part was just right for her. "It's 2019 and I love what Disney are doing with their heroines. I can remember sitting down with one of our producers and asking about their vision for the character [Jasmine] and it really felt like we were on the same page. We say these words like 'strong' – that's a buzz word right now – we want 'strong women'. But for me, it's also about telling a woman's story. Having a female narrative, whatever that female narrative is."
The Aladdin remake hit theaters May 24 and has grossed nearly $500 million worldwide.
Photo courtesy: Getty Images/Emma McIntyre/Stringer
---
---