Mikaela Mathews
| ChristianHeadlines.com Contributor
| Tuesday, September 15, 2020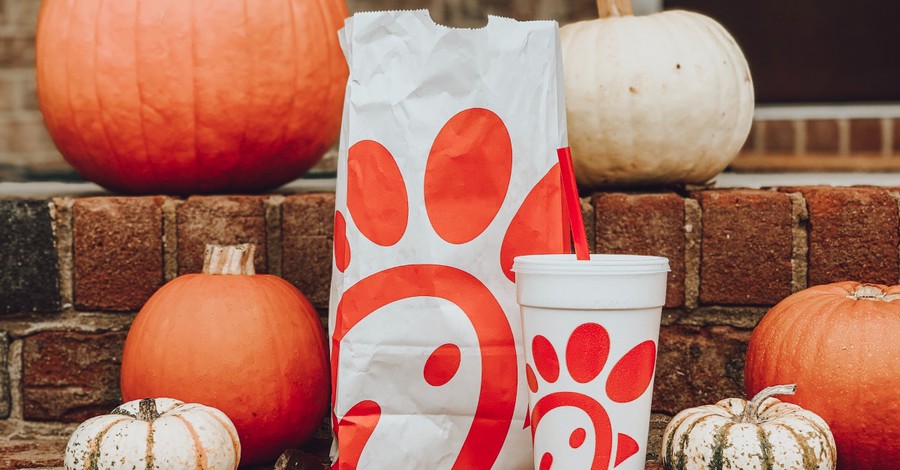 ---
After a yearlong battle between the city of San Antonio and the Federal Aviation Administration, Chick-fil-A will be allowed to reopen in the San Antonio International Airport, according to the Dallas Morning News.
The fast-food chain will be offered a location in Terminal A of the airport "at reasonable and customary terms," an FAA spokesman said. But Chick-fil-A will likely not come back.
"We are always evaluating potential new locations in the hopes of serving existing and new customers great food with remarkable service," a statement released by the chain said. "While we are not pursuing a location in the San Antonio airport at this time, we are grateful for the opportunity to serve San Antonians in our 32 existing restaurants."
Earlier last year, the San Antonio City Council made national headlines when it declined to extend a lease to the Atlanta-based chain after criticisms surfaced of Chick-fil-A's donations to Christian groups with a history of "anti-LGBTQ policies," according to an article by ThinkProgress, a liberal-leaning news site. The charities included the Salvation Army and Fellowship of Christian Athletes. Several months later, Christianity Todayreported that Chick-fil-A would stop supporting these groups financially.
But the San Antonio Council's actions created a strong backlash amongst Texas conservatives, prompting a "Save Chick-fil-A" bill. Supported by Texas Gov. Greg Abbott and Attorney General Ken Paxton, the bill protects businesses from retribution for supporting religious organizations. It was signed into law on September 1.
Paxton initiated an investigation with the FAA, in conjunction with the religious liberty watchdog First Liberty Institute. In a letter dated September 10, the FAA reported an informal resolution with the city included extending a lease to Chick-fil-A.
"This is a win for religious liberty in Texas and I strongly commend the FAA and the City of San Antonio for reaching this resolution," said Paxton. "To exclude a respected vendor based on religious beliefs is the opposite of tolerance and is inconsistent with the Constitution, Texas law, and Texas values. Our great state deeply values the First Amendment, and I will defend those rights for all who live and work in Texas."
However, the city released a statement shortly after, stating that the Council changed its stance not because of a violation, but because of Chick-fil-A's agreement to stop supporting the Salvation Army and FCA.
"The City itself offered to resolve the FAA investigation informally following Chick-fil-A's publicly stated change-of-position on its charitable giving policy. The City maintains that at no point did it discriminate against Chick-fil-A. Any placement of Chick-fil-A at the San Antonio Airport is ultimately contingent on Chick-fil-A's continued interest and approval by the City Council," the statement said.
Keisha Russell, an attorney with First Liberty Institute, told CBN News in an email, "We are grateful to the FAA for taking our complaint against San Antonio seriously, and for ensuring that the city does not engage in anti-religious bigotry when awarding leases in its airport. But we are shocked that the City Council is now lying to the public about the deal it reached with the FAA to allow a Chick-fil-A franchise in the airport. Despite what some of its members might think, the San Antonio City Council is not above the Constitution and federal law."
Related:
Salvation Army Releases Statement following Chick-fil-A's Decision to Halt Donations
San Antonio Spends at Least $315,000 to Block Chick-fil-A from Airport
San Jose City Council Unanimously Votes to Fly LGBT Flags Outside of New Chick-fil-A Location
A 2nd U.S. Airport Bans Chick-fil-A for Spreading 'Hate and Discrimination'
Citizens Sue San Antonio over Chick-fil-A Ban, Claim City Targeted Christian Beliefs
Photo courtesy: Kayla Koslosky
---
Mikaela Mathews is a freelance writer and editor based in Dallas, TX. She was the editor of a local magazine and a contributing writer for the Galveston Daily News and Spirit Magazine.