Michael Foust
| ChristianHeadlines.com Contributor
| Tuesday, April 27, 2021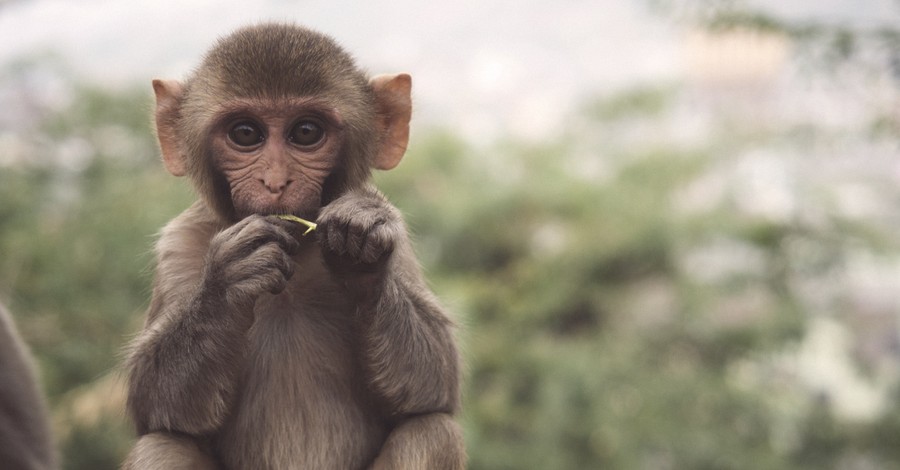 A leading bioethicist is calling for new laws and regulations after scientists successfully created the world's first human-monkey hybrid embryos.
The scientists reported their work in the April 15 edition of Cell, saying they created the hybrids by injecting human stem cells into monkey embryos, according to Nature. The hybrid embryos then began to divide, with three of them surviving in a lab dish for 19 days post-fertilization. The hybrid embryos are known as "chimaeras." The embryos were from a long-tailed macaque.
The goal is to use the hybrids to test drugs and perhaps even "grow human organs for transplants," Nature said.
But bioethicist Wesley J. Smith, an author and a senior fellow at the Discovery Institute's Center on Human Exceptionalism, said the research "cuts across crucial moral boundaries." The embryos, he noted in a National Review column, would have had not just "bone or kidney tissue," but also "brain neurons."
"Moreover, we are not talking mice or rats but monkeys, which have a much closer genetic affinity with humans. What might result from such a combining? I don't think we should find out," Smith wrote.
Smith noted that the research troubled researchers across the spectrum.
Alfonso Martinez Arias, a developmental biologist at Pompeu Fabra University in Barcelona, Spain, told Nature he has more ethical concerns about human-monkey hybrids than human-pig or human-cow hybrids.
"There are much more sensible experiments in this area of chimaeras as a source of organs and tissues" than human-monkey hybrids, Arias said.
Hybrids involving pigs or cows, he said, are "more promising and do not risk challenging ethical boundaries."
Smith said new laws and regulations are needed.
"The time is long past to create binding laws to govern and restrict biotechnology," Smith wrote. "The Trump administration abdicated its leadership role in this regard. I don't remember Trump mentioning the issue even once. I am certainly not confident in Biden's willingness to effectively engage the issue or stand for rigorous ethical propriety. But somebody needs to. Otherwise, scientists will simply slouch into Brave New World with both predictable and unknowable results."
Photo courtesy: Patrick Beznoska/Unsplash
---
Michael Foust has covered the intersection of faith and news for 20 years. His stories have appeared in Baptist Press, Christianity Today, The Christian Post, the Leaf-Chronicle, the Toronto Star and the Knoxville News-Sentinel.
---
---