Michael Foust
| ChristianHeadlines.com Contributor
| Tuesday, April 23, 2019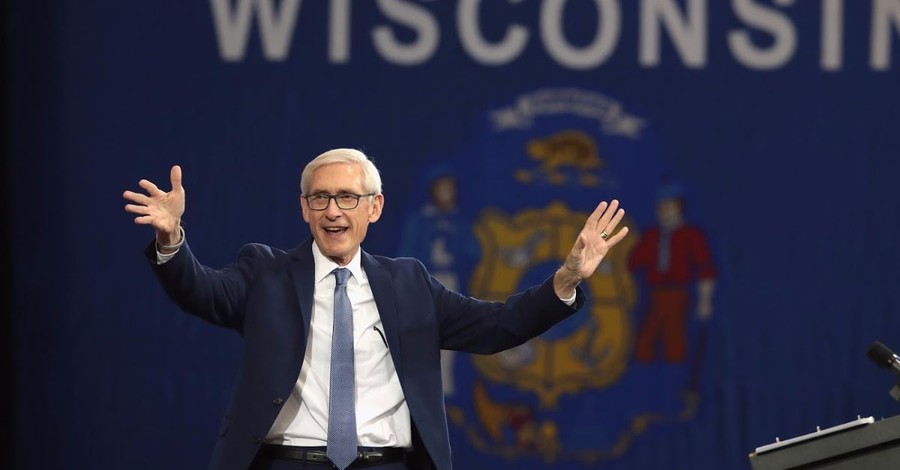 Wisconsin's Democratic governor says he will veto a bill that would require medical care for babies who survive failed abortions.
The bill, AB 179, already passed the Republican-controlled Assembly and House. It would require abortion doctors to "exercise the same degree of professional skill, care, and diligence to preserve the life and health" of a baby who survives an abortion as would be given to "any other child born alive at the same gestational age," according to the bill's text. It also would require the baby to be "transported and admitted to a hospital." The bill's supporters say it simply would ban infanticide. 
The doctor, not the woman, would be charged with a crime. 
But Wisconsin Democratic Gov. Tony Evers says he will veto it.
"I think those protections already exist," Evers said Monday, according to the Journal Sentinel newspaper. "We have all sorts of issues to deal with in the state of Wisconsin and to pass a bill that is redundant seems to be not a productive use of time. And clearly I ran on the belief – and I still believe – that women should be able to make choices about their health care. But this deals with a specific issue that's already been resolved."
North Carolina Democratic Gov. Roy Cooper vetoed a similar bill last week. 
Wisconsin Assembly Majority Leader Jim Steineke said the bill is needed. 
"We wanted to reaffirm the fact that babies that survive abortions have the right to anything any other living, breathing individual in the state does," Steineke said, according to the Journal Sentinel. "And doctors have the responsibility to care for that child as they would for any other person who was living and breathing."
Senate President Roger Roth said Evers' veto threat means "he has gone farther to the extreme than I imagined." Roth is the bill's co-author.
"My bill simply removes any ambiguity that a health care provider must care for the life and health of a baby. How could anyone be against that?" Roth told the newspaper.
The bill says a baby "born alive as a result of an abortion is considered to have the same legal status and legal rights as a human being" produced from "natural or induced labor or a cesarean section." 
Related:
Woman Who Survived Mom's Abortion Tells Democratic Senators: I Do Exist
Trump Blasts Abortion: All Children 'Made in the Holy Image of God'
'The Infant Would Be Kept Comfortable': Is Virginia's Governor Pro-Infanticide?
NY Legalizes Abortion up to Moment of Birth, Defines Person as Someone 'Who Has Been Born'
Democrat Admits: Her Bill 'Would Allow' Abortion during Labor
Michael Foust is a freelance writer. Visit his blog, MichaelFoust.com.
Photo courtesy: Getty Images/Scott Olson/Staff
---
---