Michael Foust
| ChristianHeadlines.com Contributor
| Monday, December 20, 2021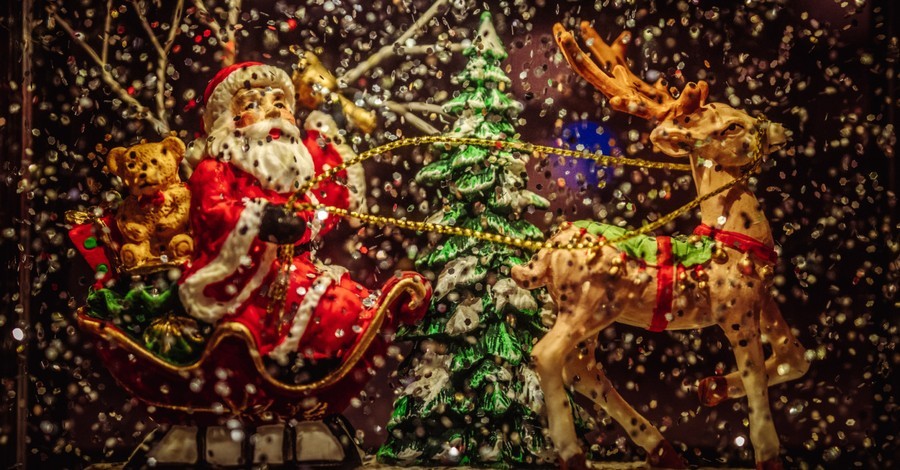 Saying his mind has "changed a little bit" on the topic of Santa Claus, theologian and author Albert Mohler says in a new podcast that he encourages Christian parents to teach their children about the fourth-century bishop Saint Nicholas instead of automatically rejecting the notion of Santa being real.
Mohler, the president of Southern Baptist Theological Seminary, made the comments on his latest edition of The Briefing while answering a question from a listener who asked: What do you do with small children on the question of Santa Claus? The listener noted that the culture and many family members talk a lot about Santa.
"My suggestion is that when your children ask about Santa Claus … do not speak of Santa Claus as an imaginary figure," Mohler answered. "Speak of Santa Claus as going back to the story of Saint Nicholas in the late third and early fourth centuries. … And it was he and the legend that he gave children gifts that has come down throughout history and has been transformed, it's been commercialized, it's been consumerized, it has been well – you name it.
"Santa Claus is now a major figure. But the reality is that there is something you're able to say to a child, which is, 'You know, there was an early Christian who lived long ago who was very kind to children and gave gifts.'"
Nicholas was the bishop of Myra, an area located in modern-day Turkey, and was known for assisting the sick and poor. According to one legend, he saved three girls from servitude by giving them bags of money.
"You don't have to say there never was a Santa Claus," Mohler said. "You just have to say: Our attention at Christmas isn't towards any particular human being at all. And by the way, all this about riding a sleigh, and reindeer, and coming down chimneys – all of that is just a story. But we believe in the true story of Jesus Christ. Christmas is about the baby born in Bethlehem's manger, and that is something that took place, not just as a story but is true.
"... The reason I suggest it that way is just my experience as a father and now as a grandfather," Mohler added. "I think it might not be most helpful just to say Santa Claus is not real and Jesus is real – because you really need to start backing that up with some arguments and talking about the consequences of whether or not Jesus is real or Santa Claus is real. The point is, we need to speak of Jesus always as real, eternally real, incarnate in Bethlehem, our real Savior and Lord. And when it comes to any number of figures, we put them in their place simply by saying, 'The world is just too fixated on Santa Claus, and the world's built up all kinds of stories about him which, frankly, aren't even true.'"
He said his "understanding of this [topic] has changed a little bit" in recent years.
Mohler concluded, "We don't have to go around talking about how much we don't believe in Santa Claus. We go around talking about how much we do believe in Jesus."
Related:
Photo courtesy: ©Osman Rana/Unsplash
---
Michael Foust has covered the intersection of faith and news for 20 years. His stories have appeared in Baptist Press, Christianity Today, The Christian Post, the Leaf-Chronicle, the Toronto Star and the Knoxville News-Sentinel.
---
---