Michael Foust
| ChristianHeadlines.com Contributor
| Monday, September 21, 2020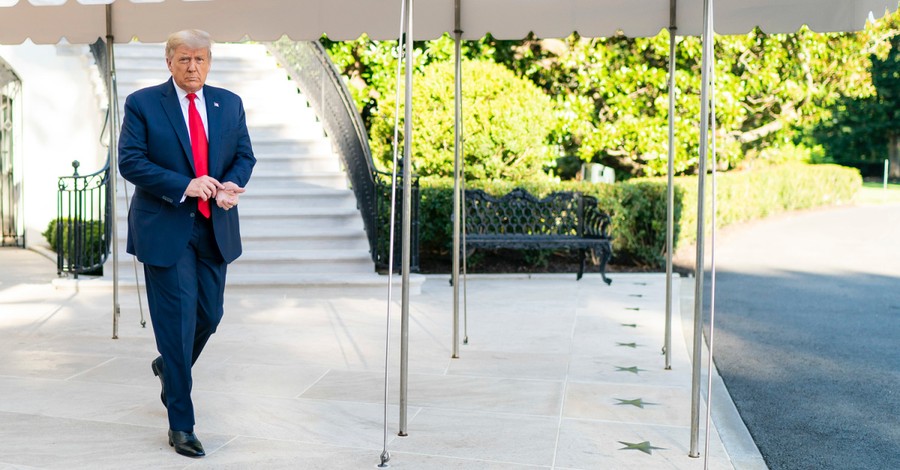 President Trump this weekend said he would quickly name a nominee to fill the seat of the late Supreme Court Justice Ruth Bader Ginsburg, adding that he and the Senate have a "moral duty to fulfill the promises they made to the voters."
"We're going to fill the seat," Trump said at a rally in North Carolina. "... We have plenty of time."
On Monday, Trump said the nominee likely would be announced Friday or Saturday. He is considering five candidates, he said. It will be a woman, he added.
It would be the third vacancy he has filled.
The vacancy gives Trump an historic opportunity: The last president to fill more than two vacancies on the Supreme Court was Ronald Reagan, who placed three justices on the court in the span of two terms. Richard Nixon was the last president to fill more than two seats on the court in only one term. (Nixon, in his first term, filled four vacancies.) Presidents George W. Bush, Clinton, George H.W. Bush and Obama each filled two vacancies.
More significantly, the vacancy gives Trump a chance to shape the court's ideology by replacing two supporters of Roe v. Wade with new justices. He previously replaced swing vote Anthony Kennedy – who had voted to uphold Roe – with Justice Brett Kavanaugh.
Ginsburg was a champion of liberal causes, having served as an attorney for the ACLU before being named to the D.C. Court of Appeals in 1980. President Clinton nominated her in 1993 to a seat on the U.S. Supreme Court. She was such a hero to the Left that two films were made about her life: On the Basis of Sex and RBG.
In a statement, Trump called her a "titan of the law."
"Her landmark rulings, fierce devotion to justice and her courageous battle against cancer inspire all Americans," Trump said at the North Carolina rally. "… You may … disagree with her, but she was an inspiration to a tremendous number of people."
Trump added, "Justice Ginsburg's close relationship with a friend of ours, a friend of mine, Justice [Antonin] Scalia, is also a powerful reminder that we can disagree on fundamental issues while treating each other with decency, dignity and respect. Our thoughts and prayers are with her family."
Pushing back on suggestions the next president should fill the vacancy, Trump said, "There have been 29 times the vacancy opened during an election year or prior to an inauguration. … Every single time the sitting president made a nomination."
The nominee, he said, will "uphold equal justice under the law for citizens of every race, color, religion and creed."
"In both the 2016 [Presidential] and the 2018 [midterm] elections, the American people chose a president and a Senate majority united in their commitment to selecting nominees who believe in applying the Constitution as written," Trump said. "Both the White House and the Senate majority have a moral duty to fulfill the promises they made to the voters. And that is exactly what we're going to do. We said that if for any reason, we have a vacancy on the United States Supreme Court, we will fill that vacancy."
Following the contentious Supreme Court hearing on Kavanaugh's nomination in 2018, Republicans increased their majority in the U.S. Senate, from 51-49 to 53-47. The GOP can lose three votes from its bloc and still confirm a nominee, with Vice President Mike Pence breaking the 50-50 tie.
Related:
Supreme Court Justice Ruth Bader Ginsburg Dies at 87
Trump Unveils New Supreme Court List, Warns of 'Radical Left' Judges Backed by Biden
Photo courtesy: Public Domain/White House Flickr
Video courtesy: Right Side Broadcasting News
---
Michael Foust has covered the intersection of faith and news for 20 years. His stories have appeared in Baptist Press, Christianity Today, The Christian Post, the Leaf-Chronicle, the Toronto Star and the Knoxville News-Sentinel.
---
---