Michael Foust
| ChristianHeadlines.com Contributor
| Friday, February 26, 2021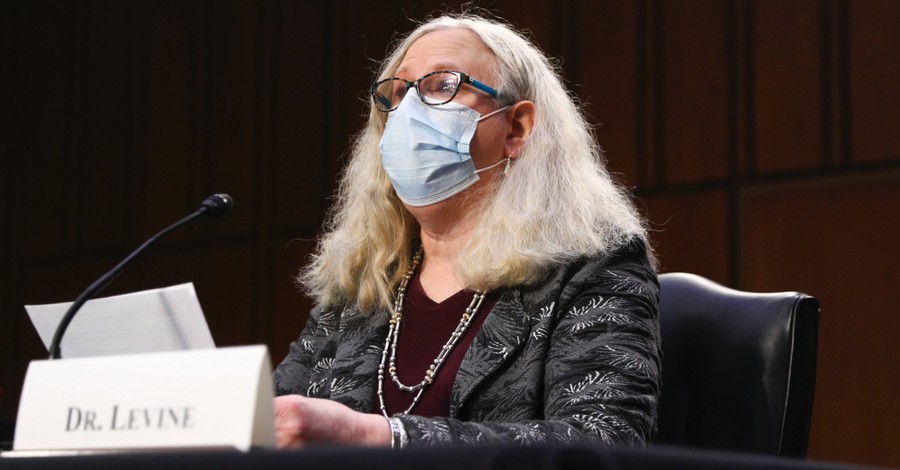 ---
A confirmation hearing for a high-ranking position in the Department of Health and Human Services drew nationwide attention Thursday when Sen. Rand Paul grilled nominee Rachel Levine over past support of transgender medicine and surgery on children and teens.
Levine, if confirmed as assistant secretary of Health and Human Services, would be the first transgender individual confirmed by the U.S. Senate.
In 2018, Levine endorsed the use of puberty blockers in children, calling it an "extremely safe" practice. Levine also has said sex-change surgery on minors under 18 is permissible in certain instances.
"Dr. Levine, do you believe that minors are capable of making such a life-changing decision as changing one's sex?" Paul (R-Ky.), a medical doctor, asked.
Levine, though, dodged the question.
Biden nominee refuses to answer my question about whether the government should override a parent's consent to allow a minor to receive puberty blockers or surgical amputation of breasts or genitalia. https://t.co/XiWTfQFE89

— Senator Rand Paul (@RandPaul) February 25, 2021
"Senator, thank you for your interest in this question. Transgender medicine is a very complex and nuanced field, with robust research and standards of care that have been developed," Levin answered. "And if I am fortunate enough to be confirmed as the assistant secretary of health, I look forward to working with you and your office and coming to your office and discussing the particulars of the standards of care for transgender medicine."
Levine currently is secretary of health for Pennsylvania.
The back-and-forth came after Paul noted that "genital mutilation has been condemned by the WHO, the United Nations Children's Fund [and] the United Nations Population Fund."
Genital mutilation in other countries "is not typically performed by force" but instead due to "social norm" and the "social pressure to conform" – to do "what others do and have been doing as well as the need to be accepted socially in the fear of being rejected by the community," Paul said.
"American culture is now normalizing the idea that minors can be given hormones to prevent their biological development of their secondary sexual characteristics. Dr. Levine you have supported both allowing minors to be given hormone blockers, to prevent them from going through puberty, as well as surgical destruction of a minor's genitalium," Paul said.
After Levine evaded the question, Paul referenced the story of Keira Bell, a biological woman in the United Kingdom who transitioned to a man as a teenager but later regretted her decision. She sued a government-run health clinic, saying she should have been challenged more by doctors and nurses over her feelings.
"At 14, she read on the Internet about something about transsexuals. She said, 'Well maybe that's what I am.' She ended up getting these puberty blockers, cross-sex hormones. She had her breasts amputated," Paul said.
He quoted Bell as saying, "I made a rash decision as a teenager. … The rest of my life will be negatively affected."
There are "dozens and dozens" of people like Bell, Paul said.
"What I'm alarmed at is that you're not willing to say absolutely minors shouldn't be making decisions to amputate their breasts or to amputate their genitalia," Paul said. "For most of our history we have believed that minors don't have full rights and the parents need to be involved. So, I'm alarmed that you won't say, with certainty, that minors should not have the ability to make the decision to take hormones that will affect them for the rest of their life. Will you make a more firm decision on whether or not minors should be involved in these decisions?"
Levine replied, "Senator, transgender medicine is a very complex and nuanced field. And if confirmed to the position of assistant secretary of health, I would certainly be pleased to come to your office and to talk with you and your staff about the standards of care and the complexity of this field."
Paul concluded by saying Levine "refused to answer the question."
"I find it ironic that the Left that went nuts over hydroxychloroquine being used possibly for COVID are not alarmed that these hormones are being used off-label," Paul said of the drugs given to children and teens. "There's no long-term studies. We don't know what happens to them. We do know that there are dozens and dozens of people who've been through this, who regret this happened. ... In the gender dysphoria clinic in England, 10 percent of the kids are between the ages of three and 10. We should be outraged that someone's talking to a three year old about changing their sex."
Related:
Biden Nominates Transgender Woman for HHS Assistant Secretary in Historic First
Photo courtesy: ©Getty Images/Pool
---
Michael Foust has covered the intersection of faith and news for 20 years. His stories have appeared in Baptist Press, Christianity Today, The Christian Post, the Leaf-Chronicle, the Toronto Star and the Knoxville News-Sentinel.