Michael Foust
| ChristianHeadlines.com Contributor
| Monday, March 11, 2019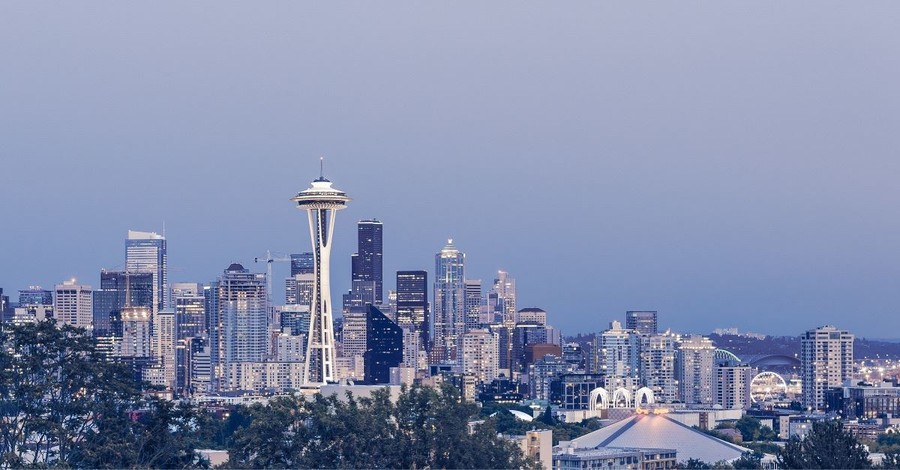 A church filed a federal lawsuit Friday against the state of Washington over a new law that forces it to cover abortions in its health care plans. 
The law, SB 6219, passed the Democratic-controlled Washington legislature last year and was signed by Democratic Gov. Jay Inslee, who recently announced he is running for president. The law requires insurance plans to cover abortion if they also cover maternity care. It has no religious exemptions.
Alliance Defending Freedom (ADF) filed the suit on behalf of Cedar Park Assembly of God, a Kirkland, Wash., congregation. The suit claims the law violates the congregation's constitutionally protected freedom of religion and displays hostility toward religious groups that oppose abortion. 
"Washington's attack on people of faith is intentional. It represents the kind of deliberate religious persecution that our country was founded to prevent," the suit says. "... The strong statutory language, lack of any church exception, and anticipated evidence that pro-abortion groups assisted in drafting and enacting SB 6219, indicates that Washington and its officials deliberately targeted religious organizations and intentionally violated those organizations' religious beliefs."
Planned Parenthood and NARAL Pro-Choice Washington helped draft the bill before it was signed, according to the suit. 
"Cedar Park's deeply held religious belief is that abortion is the ending of a human life, and is a grave sin," the suit says. "Therefore, in furtherance of such beliefs, Cedar Park does not provide coverage for abortion or abortifacient contraceptives in its employee health insurance plan."
The church runs a Christian school and childcare program, and it has 185 employees. It chose a group health insurance plan as the best way to save money on health care. Switching to a self-insured model would cost $243,125 in additional costs, according to the suit. 
The Washington State Catholic Conference expressed concern over the bill's lack of religious exemptions before it passed last year. But the bill's sponsor, Democrat state Sen. Steve Hobbs, declined to change it, saying employers had the option of suing. 
"Health care is about the individual, not about them," Hobbs told KOMO.
ADF attorney Kevin Theriot said the U.S. Supreme Court "has consistently held that government hostility toward people of faith is unconstitutional and has no place in our society." 
"The state's policy crushes dissent and violates the Constitution's Free Exercise Clause by targeting Cedar Park's entirely legitimate internal policies and religious beliefs," Theriot said.
Michael Foust is a freelance writer. Visit his blog, MichaelFoust.com.
Photo courtesy: Ganapathy Kumar/Unsplash
Video courtesy: Alliance Defending Freedom 
---
Did you know you can get Christian Headlines flash briefings on Amazon Alexa?
---
---