Michael Foust
| ChristianHeadlines.com Contributor
| Wednesday, August 21, 2019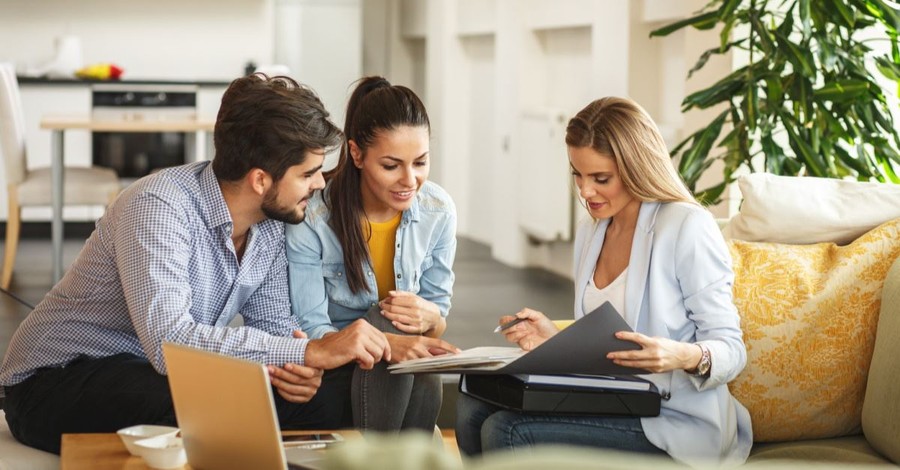 ---
A Virginia real estate agent filed suit last week after a state board prohibited her from including Bible verses or Christian-themed messages on her email signatures or business website.
Hadassah Carter was a licensed real estate agent in 2017 when the Virginia Real Estate Board filed a complaint against her for her faith-themed messages in her public correspondence, according to the lawsuit. 
Specifically, her email signature read, "For Faith and Freedom, Jesus loves you, and with God all things are possible." Her website included this message: "For God so loved the world that He gave his only begotten Son, that whosoever believeth in Him should not perish but have everlasting life.' John 3:16. I am available to you when you need me."
Both messages, the board said, violated the Virginia Fair Housing Code, which states the "use of words or symbols associated with a particular religion" shall be "evidence of an illegal preference." 
The board reached an agreement with Carter's employer that prevented her or any employee from posting religious statements on any communication or advertising material. Although Carter resigned, her employers warned her the board had said it would track her license and would "file another complaint against her if she re-adds her previous religious statements to her communications and website," the lawsuit says.
Carter has not actively practiced realty since 2017 and "fears making religious statements in connection with her realty practice because of possible action by the Board," the suit says.  
The American Center for Law and Justice filed suit in state court against the board, alleging violations of free speech and religious liberty guaranteed under the Virginia and U.S. Constitutions. 
"No one should have to justify their free speech or their religion to a regulatory body," Jordan Sekulow of the ACLJ wrote. "To threaten someone's job because they express their faith makes free speech unfree, and so we must fight these assaults on religious liberty aggressively whenever they arise."
Related:
New Trump Rule Would Protect Religious Freedoms of Federal Contractors
VA Hospitals to Allow Bible Displays, Distribution under New Policy
Abortion is the 'Dismembering of a Living Child,' Supreme Court Justice Says
'The Cross Does not Offend the Constitution' – Supreme Court Upholds WWI Memorial
Michael Foust is a freelance writer. Visit his blog, MichaelFoust.com.
Photo courtesy: Getty Images/Solis Images, this is a stock image.