Michael Foust
| ChristianHeadlines.com Contributor
| Wednesday, December 16, 2020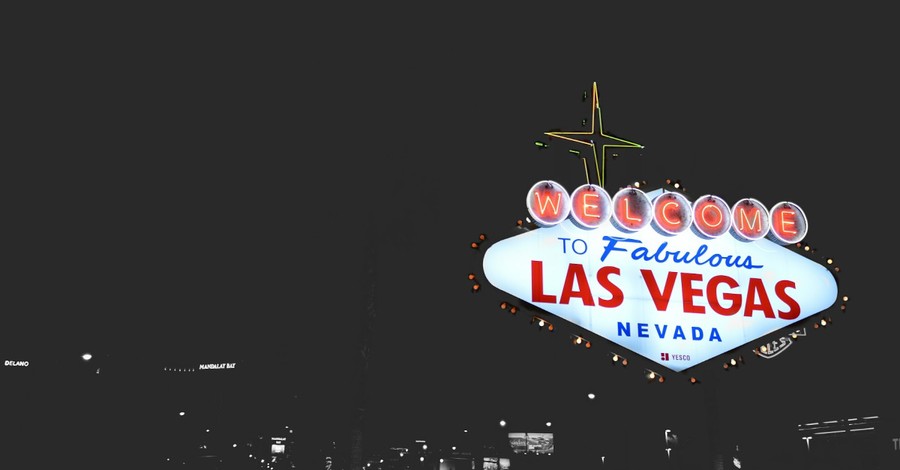 An appeals court handed Nevada churches a major religious liberty victory Tuesday, ruling that statewide restrictions that treat casinos and businesses better than houses of worship are likely unconstitutional.
At issue is a May order by Gov. Steve Sisolak that limits houses of worship to 50 percent capacity or 50 persons, whichever is less, but does not place a numerical attendance limit on casinos, retail businesses and restaurants, all of which are only capped at 50 percent.
The result: a large church in Las Vegas could be limited to 50 individuals while the nearby casino could have hundreds of patrons.
Calvary Chapel Dayton Valley sued the governor, alleging that the restrictions unconstitutionally burden its religious expression and targets houses of worship. The church also said gathering together is "central to [its] expression of [its] faith in Jesus Christ." (Sisolak since has issued a new order limiting casinos, businesses and restaurants to 25 percent capacity and house of worship to 25 percent or 50 individuals, whichever is less.)
A lower court ruled against the church, but on Tuesday the U.S. Ninth Circuit Court of Appeals sided with the congregation and issued an injunction preventing the state from enforcing the restrictions on houses of worship. In a unanimous decision, a three-judge panel pointed to the U.S. Supreme Court's November decision in which the justices sided with New York houses of worship in a lawsuit against New York Gov. Andrew Cuomo.
That Supreme Court decision "arguably represented a seismic shift in Free Exercise law, and compels the result in this case," the Ninth Circuit decision said.
"Just like the New York restrictions, the [Nevada] Directive treats numerous secular activities and entities significantly better than religious worship services," Judge Milan D. Smith, Jr. wrote for the court. "Casinos, bowling alleys, retail businesses, restaurants, arcades, and other similar secular entities are limited to 50% of fire-code capacity, yet houses of worship are limited to fifty people regardless of their fire-code capacities.
"As a result, the restrictions in the Directive, although not identical to New York's, require attendance limitations that create the same 'disparate treatment' of religion," Smith wrote.
For the Nevada restriction to be constitutional, Smith argued, "maximum attendance at a religious service could be tied to the size of the building" – similar to the restrictions on casinos and business.
"In other words, instead of a fifty-person cap, the Directive could have, for example, imposed a limitation of 50% of fire-code capacity on houses of worship, like the limitation it imposed on retail stores and restaurants, and like the limitation the Nevada Gaming Control Board imposed on casinos," Smith wrote. "Therefore, though slowing the spread of COVID-19 is a compelling interest, the Directive is not narrowly tailored to serve that interest."
Alliance Defending Freedom, which supported the church in a friend-of-the-court brief, applauded the decision.
"This is a significant win," said ADF senior counsel David Cortman. "There is no constitutional right to gamble, but there is one that protects attending worship services. The government has a duty to respect the First Amendment, so it can't single out churches for harsher treatment than secular activities."
Smith was nominated by President George W. Bush. The other two judges on the panel, Danny Boggs and Mark Bennett, were nominated by Bush and President Trump, respectively.
Related:
Churches Are 'Essential' and Can Exceed Attendance Caps, Colo. Governor Says
Supreme Court Sides with Churches: 'Even in a Pandemic, the Constitution Cannot Be Put Away'
Supreme Court Gives Big Win to Calif. Churches in Suit against Worship Service Ban
Photo courtesy: James Walsh/Unsplash
---
If you are concerned that the government is giving churches and bible studies LESS FREEDOM than other similar-in-nature non-religious activities then your support is needed to defend the church and religious freedom. Find out how you can join with Alliance Defending Freedom to protect your religious freedom.
---
Michael Foust has covered the intersection of faith and news for 20 years. His stories have appeared in Baptist Press, Christianity Today, The Christian Post, the Leaf-Chronicle, the Toronto Star and the Knoxville News-Sentinel.
---
---