Michael Foust
| ChristianHeadlines.com Contributor
| Tuesday, August 21, 2018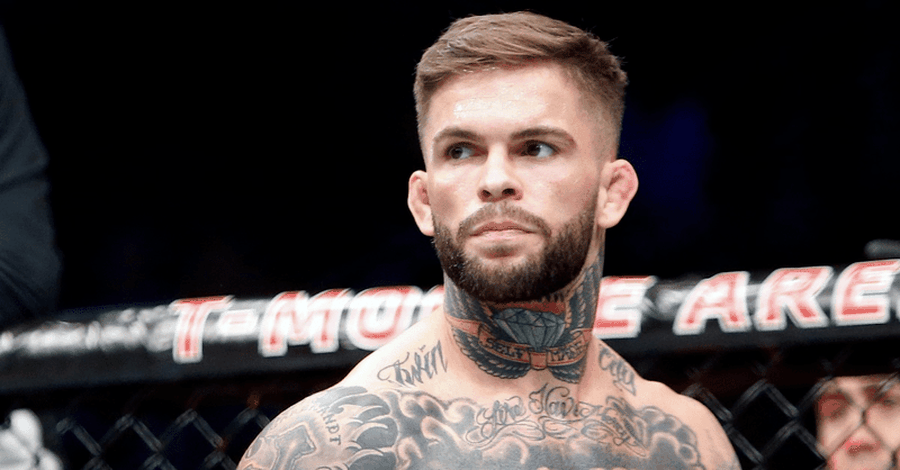 Mixed martial arts fighter and former UFC bantamweight champion Cody "No Love" Garbrandt reveals in a new video how Christ saved him when he was in a "very dark place" in his life.   
"I always knew that He was with me," Garbrandt says in the video for the non-profit I Am Second organization.
The 27-year-old Garbrandt, who has a record of 11-2, said he grew up in Ohio in a family of fighters and that he and his older brother, Zach, fought for fun. It was a way of life, even if some of the fights resulted in bloody injuries.  
Garbrandt said, "My brother was always bigger, faster, stronger, meaner than me growing up." He continued saying, he felt he had "something to prove." 
Garbrandt wrestled in high school but then started doing drugs and partying. It "consumed" his life.  
"I was in a dark place – very, very dark place," he said. 
Eventually, Garbrandt tried hanging himself. He would have died if his brother had not walked in and stopped him. They hugged, and Zach told him everything was going to be okay. It brought Garbrandt closer to his brother but, more importantly, closer to God. 
"It was a changing point for me in my life," Garbrandt said. "That moment, that bond and that thing that we went through really, you know, brought us even closer. [We began] attending church services together. It was nice to be there with my big brother, worshipping God and growing towards Him. So that was a start of a growing relationship with the Lord through going to the church, through reading different books about the Lord and just kind of growing my relationship with Him on a spiritual level of speaking to Him daily."
Looking back on his life, Garbrandt said he sees how God "carried" him "a lot of times."
"Surrender is a foreign word to many fighters and was a foreign word to me in my life," Garbrandt said. "But there's a time and place that you do need to surrender. And I'm always thankful that I'm able to surrender to Him. … There's a lot of life events that I can look back on that He was with me. You know, sometimes He would be carrying me, pulling me, pushing me -- [it was a] higher power, if you want to say. And that higher power was Jesus Christ. I always knew that He was with me."
Michael Foust is a freelance writer. Visit his blog, MichaelFoust.com.
Video courtesy: I Am Second
Photo courtesy: Getty Images/Steve Marcus/Stringer
---
---