Michael Foust
| ChristianHeadlines.com Contributor
| Monday, September 23, 2019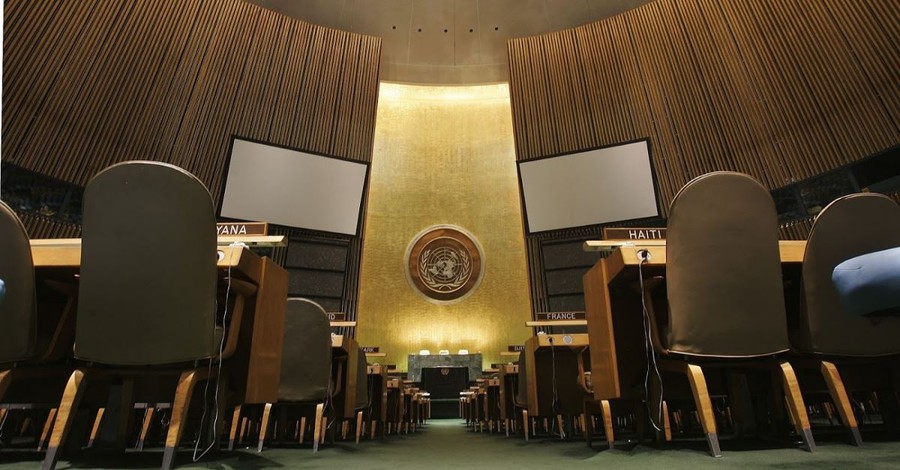 The United States joined 18 other countries Monday in urging the United Nations to stop using terms like "sexual and reproductive health" in U.N. documents and resolutions, saying such phrases unite rather than divide member states.
U.S. Health and Human Services Secretary Alex Azar read the joint statement during a meeting on universal health coverage. 
"Such terms do not adequately take into account the key role of the family in health and education, nor the sovereign right of nations to implement health policies according to their national context," Azar said, reading the statement. "There is no international right to an abortion and these terms should not be used to promote pro-abortion policies and measures.
"Further," Azar said. "we only support sex education that appreciates the protective role of the family in this education and does not condone harmful sexual risks for young people."
The other countries that joined the statement were Bahrain, Belarus, Brazil, the Democratic Republic of the Congo, Egypt, Guatemala, Haiti, Hungary, Iraq, Libya, Mali, Nigeria, Poland, Russia, Saudi Arabia, Sudan, United Arab Emirates and Yemen. Together, they represent 1.3 billion people, Azar said.
The 19 nations "support programs to improve the health, life, dignity, and well-being of women, men, children and families," Azar said. But the nations want the U.N. to abandon certain common phrases. 
"To make the most meaningful progress without delay or dissension, we respectfully call upon member states to join us in concentrating on topics that unite rather than divide on the critical issues surrounding access to health care," Azar said, reading the statement.
"We do not support references to ambiguous terms and expressions, such as sexual and reproductive health and rights in U.N. documents," he said, "because they can undermine the critical role of the family and promote practices, like abortion, in circumstances that do not enjoy international consensus and which can be misinterpreted by U.N. agencies."
Related:
Facebook CEO Admits to 'Clear Bias' in Blocking Pro-Life Videos
U.S. Abortion Rates Hit All-Time Low
2,246 Remains of Unborn Babies Found on Abortion Doctor's Property
Toledo's Only Abortion Clinic Surrenders License, Halts Surgical Abortions
Hollywood Invests Record $2.9B in Georgia, Despite Boycotts over Pro-Life Law
Planned Parenthood Closes 2 Ohio Clinics due to Trump Pro-Life Rule 
Buttigieg: 'Life Begins with Breath,' Bible Backs Late-Term Abortion
Bernie Sanders: I 'Strongly Support' Abortion to Slow Population Growth
It's Official: Planned Parenthood to Lose $60 Million Under Trump Pro-Life Rule
Michael Foust is a freelance writer. Visit his blog, MichaelFoust.com.
Photo courtesy: Getty Images/Chris Hondros/Staff
---
---