Michael Foust
| ChristianHeadlines.com Contributor
| Thursday, August 6, 2020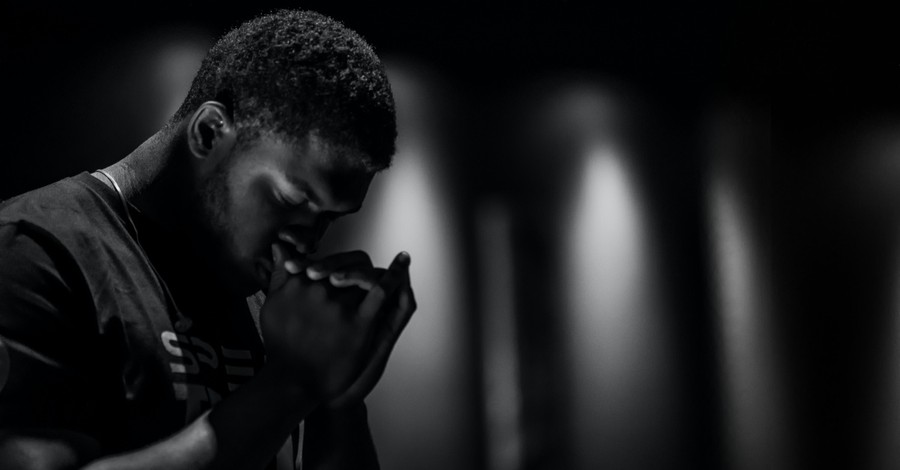 ---
Nearly half of Americans pray at least once a day and three-quarters do so at least once a month, with most prayers focusing on their family and their country, according to a new survey.
The poll found that 45 percent of adults in the U.S. say they pray at least once a day. An additional 14 percent pray several times a week and 7 percent about once a week. Six percent pray several times a month and 4 percent around once a month.
All total, 66 percent of Americans pray at least once a week and 76 percent at least once a month. Only 15 percent of adults say they never pray.
The survey of 1,000 adults was conducted in April by the Cultural Research Center at Arizona Christian University on behalf of the Presidential Prayer Team, which was founded in 2001 to encourage Americans to pray for their leaders.
"Americans pray. And that is a good thing," said James Bolthouse, president and CEO of the Presidential Prayer Team. "How much they understand about communicating with God, how they approach Him, and what they expect from it, was surprising."
Among those who pray at least once a month, six topics were regularly the focus of their prayers:
- People in their lives (75 percent). This includes friends, family, co-workers and the community.
- The country (61 percent).
- Those who are in the military (53 percent).
- People serving in government positions (46 percent).
- The president (45 percent).
- People "with whom you disagree with on important issues/choices" (33 percent).
Meanwhile, most Americans who pray view it as a tool central to their faith. Among those who pray at least once a month, 64 percent say they view prayer as a way of communicating with God, and 57 percent say prayer is central to their relationship with God. A full 57 percent of those who pray at least once a month say prayer is a way of worshiping God, 55 percent say it helps them cope with situations, 53 percent say it gives them hope of positive resolution, and 47 percent say it reduces their concern or anxiety.
"It was heartening to know that Americans do pray for the government and our leaders, as we are instructed in the Bible to do," Bolthouse said. "But we also know there is a demographic that isn't sure about the value of praying and whether it would change anything even if they prayed. We hope to share with the public some of the central lessons from centuries of human experience with prayer, as well as dozens of research studies that have been conducted regarding prayer, to help people better understand, enjoy, and see the impact of prayer."
Related:
58 Percent of Americans Believe Moral Truth 'Is up to Each Individual,' New Poll Finds
Less Than 1/5 of Americans Believe Life's Purpose Is Knowing, Loving God
Record Low 6 Percent of Americans Adhere to a Biblical Worldview
Photo courtesy: Jack Sharp/Unsplash
---
Michael Foust has covered the intersection of faith and news for 20 years. His stories have appeared in Baptist Press, Christianity Today, The Christian Post, the Leaf-Chronicle, the Toronto Star and the Knoxville News-Sentinel.