Michael Foust
| ChristianHeadlines.com Contributor
| Published: Sep 28, 2020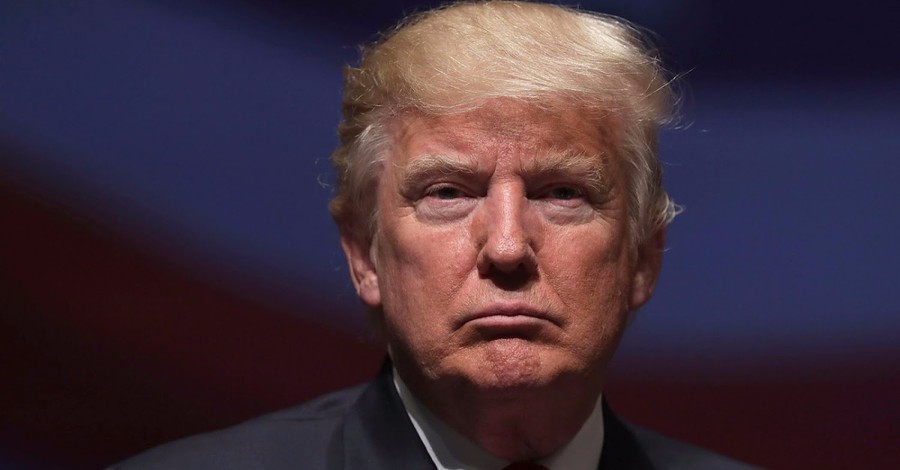 President Trump issued an executive order Friday protecting babies who survive an abortion as well as those who are born prematurely or with a disability.
Trump had signaled the executive order earlier in the week during a message to the National Catholic Prayer Breakfast. The Friday order was titled the "Executive Order on Protecting Vulnerable Newborn and Infant Children."
"Every infant born alive, no matter the circumstances of his or her birth, has the same dignity and the same rights as every other individual and is entitled to the same protections under Federal law," the executive order says. "... It is the policy of the United States to recognize the human dignity and inherent worth of every newborn or other infant child, regardless of prematurity or disability, and to ensure for each child due protection under the law."
The executive order references several laws, including the Emergency Medical Treatment and Labor Act, the Rehabilitation Act and the Born-Alive Infants Protection Act, which was signed by President George W. Bush in 2002.
The Born-Alive Infants Protection Act "makes clear that all infants born alive are individuals for purposes of these and other Federal laws and are therefore afforded the same legal protections as any other person," the executive order says. That 2002 law defines "born alive" as the "complete expulsion or extraction from his or her mother" at "any stage of development" and includes infants who survive an "induced abortion." The baby must have a "beating heart, pulsation of the umbilical cord, or definite movement of voluntary muscles, regardless of whether the umbilical cord has been cut," according to the 2002 law.
"Together, these laws help protect infants born alive from discrimination in the provision of medical treatment, including infants who require emergency medical treatment, who are premature, or who are born with disabilities," the executive order says. "Such infants are entitled to meaningful and non-discriminatory access to medical examination and services, with the consent of a parent or guardian, when they present at hospitals receiving Federal funds."
Despite federal law, "some hospitals refuse the required medical screening examination and stabilizing treatment or otherwise do not provide potentially lifesaving medical treatment to extremely premature or disabled infants, even when parents plead for such treatment," the order says.
"Hospitals might refuse to provide treatment to extremely premature infants – born alive before 24 weeks of gestation – because they believe these infants may not survive, may have to live with long-term disabilities, or may have a quality-of-life deemed to be inadequate," the order says. "Active treatment of extremely premature infants has, however, been shown to improve their survival rates. And the denial of such treatment, or discouragement of parents from seeking such treatment for their children, devalues the lives of these children and may violate Federal law."
The executive order directs the secretary of Health and Human Services (HHS) to ensure that medical personnel at institutions receiving federal funding have an "obligation to provide an appropriate medical screening examination and stabilizing treatment or transfer, when extremely premature infants are born alive or infants are born with disabilities." Further, it says medical personnel "may not unlawfully discourage parents from seeking medical treatment for their infant child solely because of their infant child's disability."
The order also says the HHS secretary can "take all appropriate enforcement action" against individuals and organizations found to have violated federal law protecting infants born alive.
The order allows the HHS secretary to prioritize the allocation of funding for "research to develop treatments that may improve survival" of infants born alive who "have an emergency medical condition in need of stabilizing treatment." The research can include "premature infants" and "infants with disabilities."
Related:
President Trump to Sign 'Born Alive' Executive Order Protecting Babies Who Survive Abortions
17,000 Babies Have Survived Abortions Since Roe v. Wade, Abortion Survivors Network Founder Says
Photo courtesy: ©Getty Images/Alex Wong/Staff
---
Michael Foust has covered the intersection of faith and news for 20 years. His stories have appeared in Baptist Press, Christianity Today, The Christian Post, the Leaf-Chronicle, the Toronto Star and the Knoxville News-Sentinel.
---
---