Michael Foust
| ChristianHeadlines.com Contributor
| Tuesday, April 2, 2019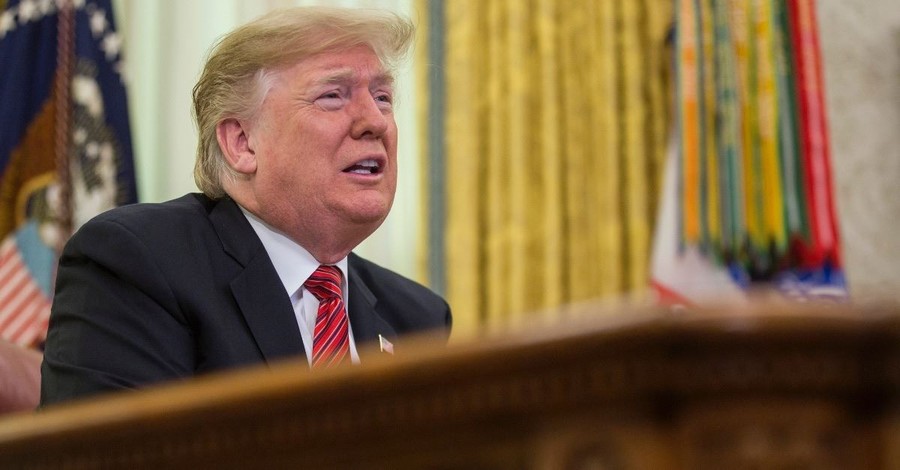 President Trump said during a series of late-night tweets Monday that Republicans will vote on a health care plan after the 2020 elections that will be less expensive than Obamacare.
He also said the GOP will become the "party of great" health care under his watch. The new plan, he added, will have lower premiums and deductibles than Obamacare, also known as the Patient Protection and Affordable Care Act. 
The issue was considered mostly dead until lawyers for the administration argued in court filings last month that the entire law should be struck down. The GOP-led Congress failed to pass a replacement for Obamacare in 2017. 
"Everybody agrees that ObamaCare doesn't work. Premiums & deductibles are far too high – Really bad HealthCare! Even the Dems want to replace it, but with Medicare for all, which would cause 180 million Americans to lose their beloved private health insurance," Trump wrote. 
"The Republicans are developing a really great HealthCare Plan with far lower premiums (cost) & deductibles than ObamaCare. In other words it will be far less expensive & much more usable than ObamaCare. Vote will be taken right after the Election when Republicans hold the Senate & win back the House. 
"It will be truly great HealthCare that will work for America. Also, Republicans will always support Pre-Existing Conditions," Trump concluded. "The Republican Party will be known as the Party of Great HealthCare. Meantime, the USA is doing better than ever & is respected again!"
The U.S. Supreme Court in 2012 upheld most of Obamacare, including the individual mandate. All five justices who voted in the majority are still on the court. 
Michael Foust is a freelance writer. Visit his blog, MichaelFoust.com.
Photo courtesy: Getty Images
---
---