Michael Foust
| ChristianHeadlines.com Contributor
| Wednesday, March 11, 2020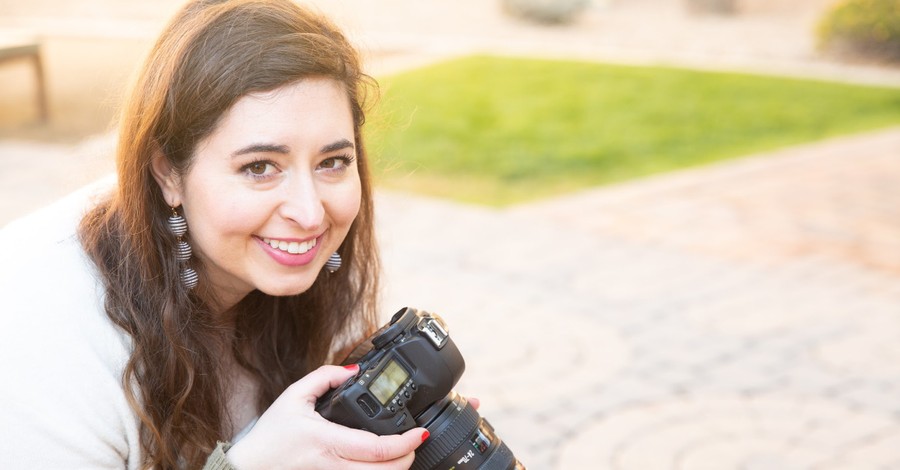 ---
The Trump administration has sided with a Christian wedding photographer in her fight against a Louisville, Ky., ordinance that could force her to photograph same-sex weddings.
The Department of Justice filed a "Statement of Interest" in federal court Feb. 27, citing the U.S. Constitution, Supreme Court precedent and even James Madison in arguing that the government cannot compel photographer Chelsey Nelson to "photograph, provide photography editing services for, and blog about weddings of which she does not approve."
"Forcing Ms. Nelson to … participate in a ceremony that violates her sincerely held religious beliefs invades her First Amendment rights," the DOJ brief says.
At issue is a Louisville ordinance that makes it unlawful "for a person to deny an individual the full and equal enjoyment of the goods, services, facilities, privileges, advantages, and accommodations of a place of public accommodation, … on the ground of … sexual orientation," according to the original suit filed on her behalf by Alliance Defending Freedom.
The city of Louisville has acknowledged Nelson would be in violation if she declined a request from a same-sex couple to photograph their wedding.
"The Supreme Court has made plain that the government cannot '[compel] individuals to mouth support for views they find objectionable,'" the DOJ brief says.
Nelson, who owns Chelsey Nelson Photography, has said she will provide her services to any individual regardless of sexual orientation but will not photograph same-sex weddings because of her deeply held Christian beliefs.
"Photography is an expressive art form," the DOJ brief says. "A wedding photographer makes numerous artistic and viewpoint-based judgments through the choice of subjects, composition, lighting, and other factors to convey meaning and ideas through photography and editing. Ms. Nelson also engages in expression by promoting the weddings she photographs through her blog. And a wedding itself is an expressive event.
"Weddings are sacred rites in the religious realm and profoundly symbolic ceremonies in the secular one. It is in the very nature of wedding photography that a photographer who is earnestly pursuing her craft in a professional manner will use her artistic talents and skills to celebrate and honor the union."
Quoting Madison's 1798 Virginia Resolution, the brief says the freedoms of speech and religion are the "effectual guardian of every other right."
"The United States is committed to protecting the freedoms guaranteed by the First Amendment, which include both the right to 'the free exercise' of religion and 'the freedom of speech,'" the brief says. "These freedoms lie at the heart of a free society."
Alliance Defending Freedom applauded the Department of Justice for getting involved.
"Every American, including photographers and writers like Chelsey Nelson, should be free to peacefully live and work according to their faith without fear of unjust punishment by the government," said ADF Senior Counsel Jonathan Scruggs. "We appreciate the DOJ's support of that principle in its statement of interest. … Chelsey serves all people. But the Louisville government is trying to compel Chelsey's speech, force her participation in ceremonies she objects to, and eliminate her editorial control over her photographs and blogs."
Related:
Christian Photographer Fights Law that Could Force Her to Promote Same-Sex Weddings
Photo courtesy: ©Alliance Defending Freedom
---
Michael Foust has covered the intersection of faith and news for 20 years. His stories have appeared in Baptist Press, Christianity Today, The Christian Post, the Leaf-Chronicle, the Toronto Star and the Knoxville News-Sentinel.