Michael Foust
| ChristianHeadlines.com Contributor
| Monday, June 22, 2020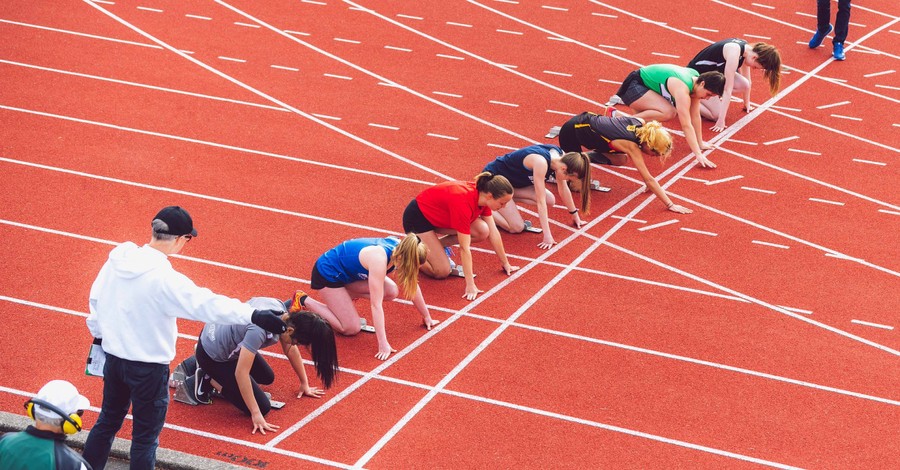 The Trump Justice Department sided in court Friday with a new Idaho law that prevents biological males who identify as female from playing on girls' teams.
The new Idaho law, called the Fairness in Women's Sports Act, requires biological sex – and not gender identity – to be used in determining who plays on high school and college teams. The American Civil Liberties Union (ACLU) is challenging the law in court.
The Justice Department filed a Statement of Interest in federal court Friday defending the law, saying it aligns with the Constitution's Equal Protection Clause because it ensures female athletes are on a level playing field with males.
"The Equal Protection Clause does not require States to abandon their efforts to provide biological women with equal opportunity to compete for, and enjoy the life-long benefits that flow from, participation in school athletics in order to accommodate the team preferences of transgender athletes," the Statement of Interest says. "Put differently, the Constitution does not require Idaho to provide the special treatment Plaintiffs request, under which biological males are allowed to compete against biological females if and only if the biological males are transgender."
In Connecticut, two transgender athletes who are biologically male but identify as female won 15 state track titles.
The Justice Department brief points favorably to the bill's text, which says "physiological differences" exist between men and women that make them generally stronger and faster and "generally give men a significant advantage in head-to-head competition." The brief also quotes a section of the bill which says sex-specific teams further equality by "providing opportunities for female athletes to demonstrate their skill, strength, and athletic abilities while also providing them with opportunities to obtain recognition and accolades, college scholarships, and the numerous other long-term benefits that flow from success in athletic endeavors."
The brief also quotes two Ninth Circuit opinions from 1982 and 1989 that "'preclude[s] boys from playing on girls' teams, even though girls are permitted to participate on boys' athletic teams' in light of the real biological differences between men and women."
"The Fairness Act's limiting of certain athletic teams to biological females provides equal protection because the limitation is based on the same exact interest that allows the creation of sex-segregated athletic teams in the first place – namely, the goal of ensuring that biological females have equal athletic opportunities," the brief says.
Alliance Defending Freedom, which is representing a group of Idaho athletes trying to intervene in the case, applauded the Justice Department's involvement.
"The DOJ correctly points out that the Constitution's 'Equal Protection Clause allows Idaho to recognize the average physiological differences between the biological sexes in athletics' and to refuse to give special treatment to males who demand access to girls' teams," said ADF's Christiana Holcomb. "By protecting all-girls' sports, the state is ensuring that female athletes continue to enjoy equal opportunities to compete for and enjoy the life-long benefits that flow from school athletics. That's good news for our clients and all female athletes who simply seek fairness in sports."
Related:
Trump Admin. Threatens States with Loss of Funding over Transgender Athletes
Photo courtesy: Vlad Vasnetsov/Pixabay
---
Michael Foust has covered the intersection of faith and news for 20 years. His stories have appeared in Baptist Press, Christianity Today, The Christian Post, the Leaf-Chronicle, the Toronto Star and the Knoxville News-Sentinel.
---
---