Michael Foust
| ChristianHeadlines.com Contributor
| Published: Jun 02, 2020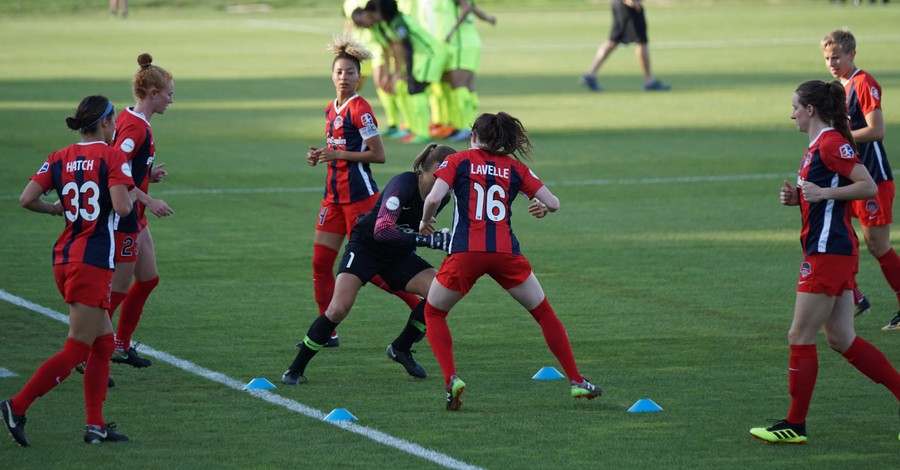 High schools throughout Connecticut could lose federal funding if they allow biological boys who identify as girls to compete in girls-only sports, according to a new Department of Education letter that labels such athletic competitions a violation of Title IX.
The May 15 letter from the Department of Education's Office for Civil Rights (OCR) to the Connecticut Interscholastic Athletic Conference (CIAC) became public last week, putting the issue of transgender athletes once again in the national spotlight.
CIAC policy allows biological boys who identify as girls to compete in girls-only events, even if they have not taken testosterone-suppressing hormones as is required on the NCAA and international levels. Transgender girls in Connecticut have won 15 state track titles.
The Department of Education letter – as Christian Headlines previously reported – claims the policy violated Title IX because female athletes were "denied the opportunity to compete in events that were exclusively female" whereas male athletes were "able to compete in events that were exclusively male."
But the letter also threatens CIAC and districts with a loss in federal funding. Negotiations and conversations with the CIAC and the districts failed to reach an agreement, the Department of Education letter says.
"Based on the failure of the CIAC, Glastonbury, Bloomfield, Hartford, Cromwell, Canton, and Danbury to resolve the identified areas of noncompliance, OCR will either initiate administrative proceedings to suspend, terminate, or refuse to grant or continue and defer financial assistance to the CIAC, Glastonbury, Bloomfield, Hartford, Cromwell, Canton, and Danbury, or refer the cases to the U.S. Department of Justice for judicial proceedings to enforce any rights of the United States under its laws," the letter says.
The letter gives CIAC and the schools 20 calendar days from the date of the letter (May 15) to respond. It notes the CIAC "is a direct recipient of Federal funding" and the schools also are "a recipient of financial assistance" from the Department of Education.
The impact of transgender athletes on women's sports has concerned even those who typically side with LGBT activists. Last year, three current or former athletes – Doriane Coleman, Martina Navratilova and Sanya Richards-Ross – penned a Washington Post column, urging the House of Representatives to amend the Equality Act so it doesn't harm women's sports. Coleman is a professor at Duke Law School, Navratilova is an 18-time Grand Slam winner, and Richards-Ross is a four-time Olympic gold medalist.
"The legislation would make it unlawful to differentiate among girls and women in sports on the basis of sex for any purpose," they wrote. "For example, a sports team couldn't treat a transgender woman differently from a woman who is not transgender on the grounds that the former is male-bodied. Yet the reality is that putting male- and female-bodied athletes together is co-ed or open sport. And in open sport, females lose.
"The evidence is unequivocal that starting in puberty, in every sport except sailing, shooting and riding, there will always be significant numbers of boys and men who would beat the best girls and women in head-to-head competition. Claims to the contrary are simply a denial of science," they wrote. "Team USA sprinter Allyson Felix has the most World Championship medals in history, male or female, and is tied with Usain Bolt for the most World Championship golds. Her lifetime best in the 400 meters is 49.26 seconds. In 2018 alone, 275 high school boys ran faster on 783 occasions."
Sports, they asserted, is an "unusual if not unique institution" in the transgender debate.
"It is a public space where the relevance of sex is undeniable, and where pretending that it is irrelevant, as the Equality Act suggests, will cause the very harm Title IX was enacted to address," they wrote.
Related:
Schools That Let Boys Compete in Girls' Sports Violate Title IX, Trump Admin. Rules
Photo courtesy: Jeffrey F. Lin//Unsplash
---
Michael Foust has covered the intersection of faith and news for 20 years. His stories have appeared in Baptist Press, Christianity Today, The Christian Post, the Leaf-Chronicle, the Toronto Star and the Knoxville News-Sentinel.
---
---