Michael Foust
| ChristianHeadlines.com Contributor
| Monday, June 10, 2019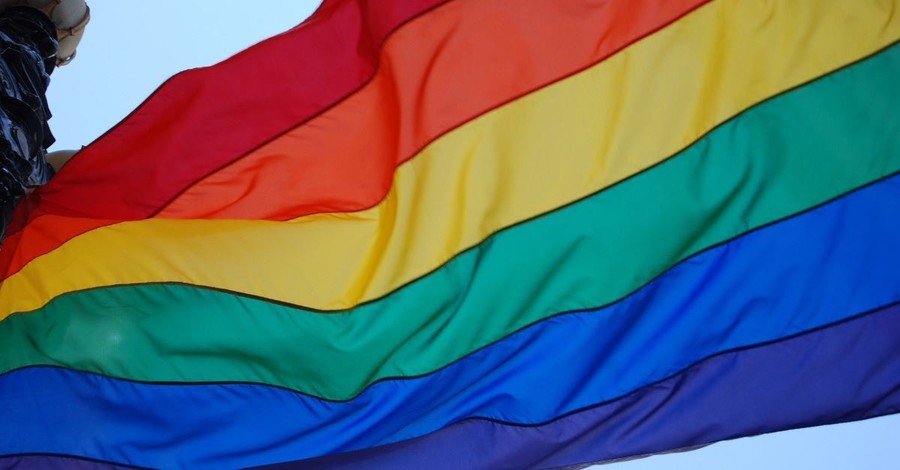 The Trump administration has reversed an Obama-era practice and banned embassies from flying the gay pride rainbow flag on flagpoles during LGBT Pride Month, according to American diplomats.
Embassies in Israel, Germany, Brazil and Latvia have requested but been denied permission to fly the gay pride flag alongside the American flag on their respective embassy flagpoles, NBC News reported.  
The Obama administration allowed embassies in foreign countries to fly the gay pride flag on the official flagpole during LGBT Pride Month as a way to promote its agenda overseas. The Obama administration's move took place even before the U.S. Supreme Court legalized gay marriage nationwide. 
The new Trump policy apparently took effect when Secretary of State Mike Pompeo, a Christian, was sworn in last year. 
Requests to fly the gay pride flag on the flagpole must be made to the State Department, NBC News reported. All have been denied.
This doesn't mean embassies can't hang gay pride flags elsewhere, such as inside on walls or even outdoors. But it can't fly from the flagpole. 
"The pride flag will be on as many places as it can at the Embassy," a spokesman for the U.S. Embassy in Berlin told NBC News.  
The U.S. Embassy in Israel sent a delegation to the Jerusalem gay pride parade. The U.S. Embassy in Nepal also celebrated gay pride month, with ambassador Randy Berry tweeting: "Today, along with the U.S. Mission in Nepal community, I join people around the world in celebrating Lesbian, Gay, Bisexual, Transgender, & Intersex #PrideMonth, and reaffirm the U.S. commitment to defending human rights for all." The tweet showed a picture of Berry with a group of people under a "Pride 19" sign. 
Related:
California Authorities Raid Christian School, Order it to Change Beliefs on Sex
Former Rugby Player Files Religious Discrimination Suit after Being Fired over Expressing His Christian Views
Washington State Supreme Court Rules against Florist Who Refused to Provide Flowers for Same-Sex Wedding
Michael Foust is a freelance writer. Visit his blog, MichaelFoust.com.
Photo courtesy: Unsplash/
---
---